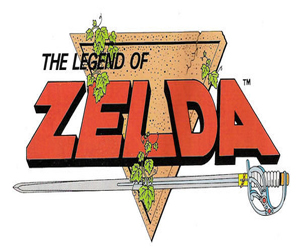 Performed by the Royal Philharmonic Orchestra at the London Hammersmith Apollo this May, Zelda fans are in for a real treat as the show makes its European debut.
One of the best things about the Zelda series is undoubtedly its soundtrack. Anyone who has played the games will testify that listening to any of the tunes from Zelda's past is an instant trip back to wherever you found yourself when you first played the game. For me, The Wind Waker takes the musical crown, but we know you'll have your own opinions on that!
"The response in 2011 for "The Legend of Zelda 25th Anniversary Symphony" was unparalleled, so it's exciting to return with a brand new experience for both loyal and new fans," notes Jason Michael Paul, CEO of Jason Michael Paul Productions, which is producing the concert tour. "This concert program is an extraordinary glimpse into the spellbinding world of Zelda through the lens of world-class orchestral music. We are honored to bring this unique experience to this great city," adds Paul.
Zelda composer Koji Kondo is something of a hero amoungst Zelda fans, having provided many of the iconic Zelda pieces over the years, and the syphmony has been put together by the man himself.
The name "Symphony of the Goddesses" refers not only to the concert program but also to the four-movement symphony recounting the classic storylines from The Legend of Zelda: Ocarina of Time, The Legend of Zelda: The Wind Waker, The Legend of Zelda: Twilight Princess, and The Legend of Zelda: A Link to the Past. The performance also will highlight orchestral renditions of music from other series games, including The Legend of Zelda: Link's Awakening and The Legend of Zelda: Majora's Mask.
You can check out the full list of dates, here, with the London date being confirmed as May 23rd.
Now, if only I knew a few people willing to go with me…