While Tears of the Kingdom is about as hot as the hottest thing ever, NACON has announced a travel case themed around the latest Zelda title.
Described as "a new travel case with a design that features one of the most eagerly awaited games of the year is the ideal accessory for gamers on the move", NACON has confirmed that the case will comfortably fit the Switch, Switch Lite, and OLED model, and features a design from The Legend of Zelda: Tears of the Kingdom.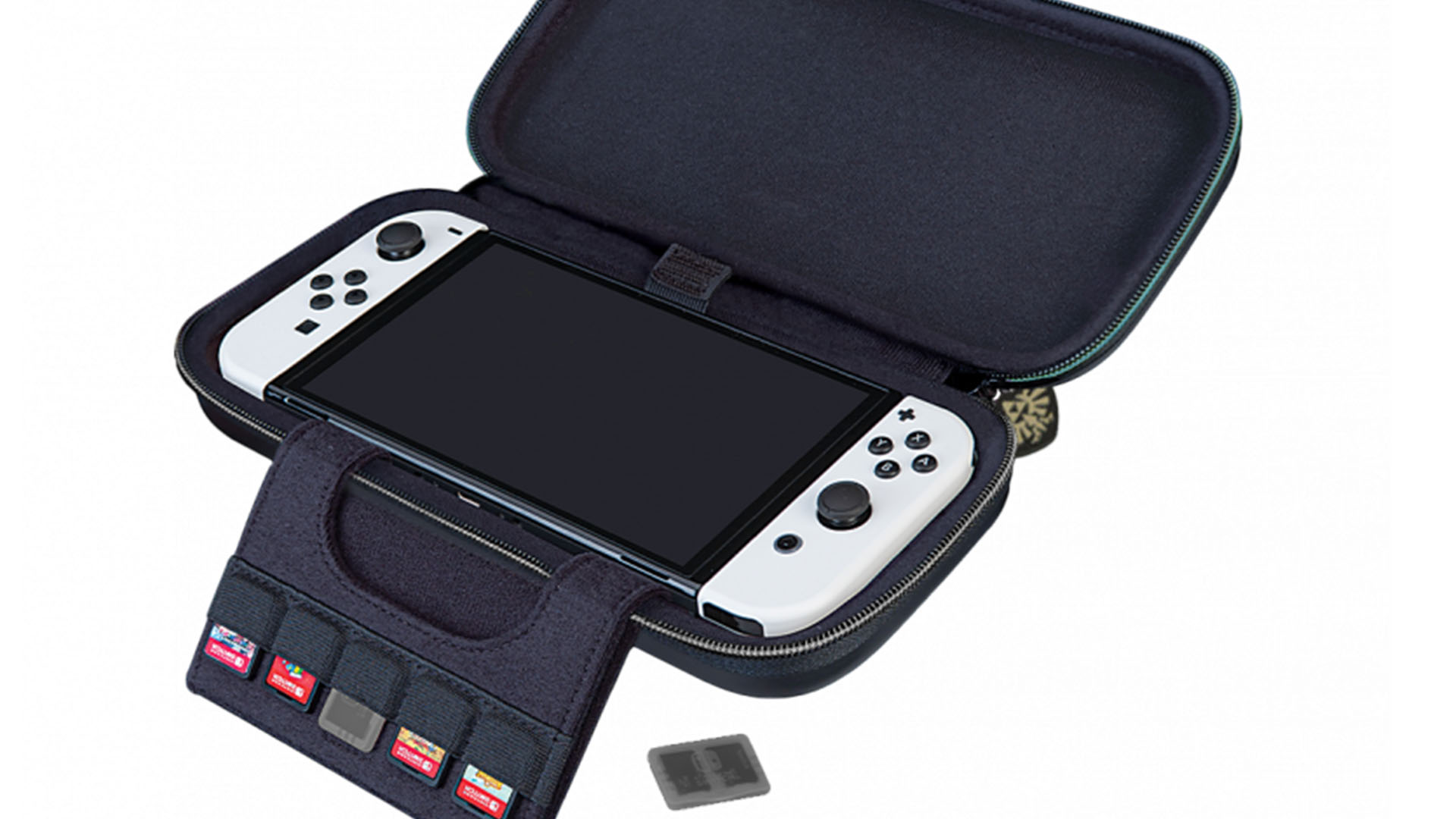 Here's some information directly from the press release:
NACON's hard-shell travel cases are already a favourite among gamers thanks to their comfort and durability. An essential accessory for protecting consoles while on the move, the theme of the latest case is one of the most eagerly anticipated titles of the year: The Legend of Zelda: Tears of the Kingdom. As well as a brand-new design, the latest travel case includes all the features that have made the range so successful. The case has space for five game cards and two microSD cards, and also boasts a tiltable stand and reinforced protection. The travel case is fully compatible with Nintendo Switch , Nintendo Switch Lite and Nintendo Switch OLED Model, so it is ideal for everyone's favourite model.
Price wise, the carry case will set you back €19.90 and is available now in shops, or you can grab it from the main NACON gaming site.
If you are on the fence about whether to grab Tears of the Kingdom or not, somehow, you can listen to us wax lyrical on the recent podcast, though we also gave it 10/10 and said: "The Legend of Zelda: Tears of Kingdom might just end up being one of the best games ever made, with unparalleled exploration that offers freedom and creativity on a scale never before seen".
Tears of the Kingdom is available now for Nintendo Switch.