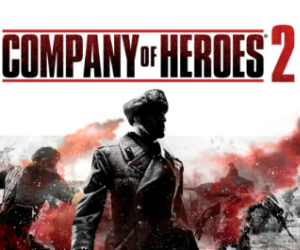 SEGA and Relic Entertainment have today announced an exclusive, early access closed beta phase which will begin on Tuesday, April 2.
The closed beta will feature Company of Heroes 2's multiplayer portion, including skirmish gameplay. There will be 6 maps on offer, with 1 v 1, 2 v 2, 3 v 3, and 4 v 4 competitive multiplayer. You can even get involved in some vs. AI action with team-mates. You can get all the way up to level 40, and will have the ability to customize loadouts to suit your play style, using the new Army Customiser.
The first phase of the closed beta is only for pre-order customers, with a second phase going wider at a later date. You can keep up to date and find out when that will happen, by hitting up CompanyofHeroes.com.
The beta will use Steam (of course), and the Producer of the game said this:
We are excited to be able to launch the closed beta for Company of Heroes 2. We invite our fans to help us test and balance the game prior to launch, as well as see the changes we've already made since the Alpha test in December.
Quinn Duffy, Game Director, added:
We've added two brand new maps to the roster for this phase as well as the four already in the Alpha Stress Test. Players can battle fiercely for control of the Oka River, or brave a close quarters skirmish on the outskirts of Moscow.
Company of Heroes 2 will be released in June 2013 – exclusively for Windows PC.