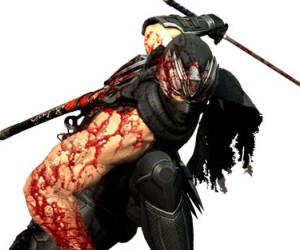 So, first there was Ninja Gaiden 3 on Xbox and PS3, then Ninja Gaiden 3: Razor's Edge came to Wii U, and now the Wii U port is making its way to Xbox 360 and PlayStation 3. Confused?
Regardless, it's been announced that Razor's Edge on 360 will support the SmartGlass app on smartphones and tablets. Utilising that second screen, Team Ninja has added some cool features to the Xbox 360 edition of the game. One of these additions includes allowing players to watch videos based on their in-game location, in order to help those who are stuck. You'll also be able to upload your own gameplay videos and comment on other gamers' efforts in video form.
Other new bits and bobs for 360 and PS3 players include collectibles known as Golden Scarabs, which can be used to unlock new Ninpo or weapons. Add to that, the fact that Kasumi and Momiji are also playable characters in this version of NJ3.
A demo is also scheduled prior to the game's release and any Karma or Ninja skills acquired by players in said demo, can be transferred over to the full version of the game.
Ninja Gaiden 3: Razor's Edge is available now Nintendo Wii U. The game will be released on April 5 in Europe and April 2 in North America for Xbox 360 and PlayStation 3