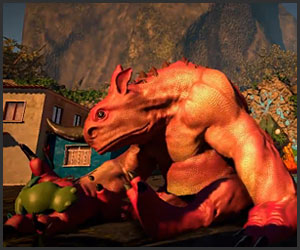 There are those that will shoot down the idea of games tackling heavy issues. For some reason, movies and TV shows don't get the same type of negative feedback when they take serious concepts and use them in their chosen medium of entertainment.
Vander Caballero's took his own story of dealing with an alcoholic, abusive dad and created Papo & Yo which released on PSN back in the Summer of last year.
Speaking to GameInformer about the game, Caballero confirmed that Papo & Yo is on its way to Steam. The game will be released on April 18 for PC players and they'll get to wander around the world of Quico and Monster, just like PlayStation owners did before them.
Papo & Yo is available now for PlayStation 3 and will be released on April 18 for Windows PC