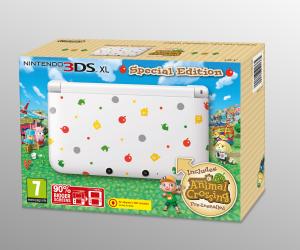 Hot on the heels of a stellar Nintendo Direct and the opening of a Facebook page (and Twitter account) for Animal Crossing, Nintendo have sent word that a special edition console will be released to celebrate the launch of New Leaf. As well as looking lovely, it will contain the game pre-installed on the 4GB SD card that comes with a 3DS XL.
Having spent far too many hours playing the DS version of Animal Crossing, I'm rather looking forward to a 3DS edition. In fact, I'd still be playing it today, probably, if my wife hadn't seen me playing it, and sort of "confiscated" the console to play it herself.
Have a look at the box for the special edition, as well as the 3DS XL itself, below. Oh and the game is released on June 14, which is a couple of weeks after my birthday. Just saying…
[nggallery id=1445]
Animal Crossing: New Leaf will be released on June 14, as will this special edition 3DS XL.