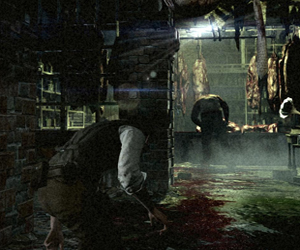 After all of the teasing, Bethesda Softworks have revealed what those disturbing 6 second videos were all about. 
The Evil Within is the first title from Japanese development studio Tango Gameworks – the same developer that was founded by creator of the Resident Evil series, Shinji Mikami. Heralded as the man that brought the genre to the fore, The Evil Within has been under the famed designer's direction and he's understandably excited about the game's release.
"We're incredibly proud to announce The Evil Within, my team and I are committed to creating an exciting new franchise, providing fans the perfect blend of horror and action."
Coming in 2014 to Xbox 360, PS3 and PC (along with next generation consoles), more details on Mikami's next project are expected to be released, this coming Monday.
The Evil Within will be released in 2014 for Windows PC, Xbox 360, PlayStation 3 and next generation consoles