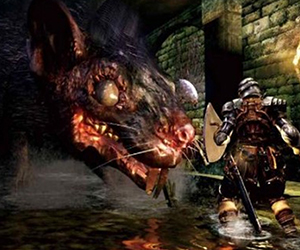 From Software have confirmed that despite Dark Souls 2's online functionality being server-based the game will still be playable offline.
The original game used peer-to-peer for its online play which has been replaced for the upcoming sequel.
Offline play was confirmed by producer Yui Tanimura who said: "In terms of network, we'll have more follow-up information. Because the game is now server-based, we hope to implement new aspects into the game that are only possible because it is server based.
"We want to utilise that as much as possible to deliver a new experience."
Tanimura also said that some content will carry over from from the original game: "In terms of equipment and covenants, we can't give you very much information at this point. But there will be things that carry over from Dark Souls to Dark Souls 2. There will be adjustment and newly added features as well."