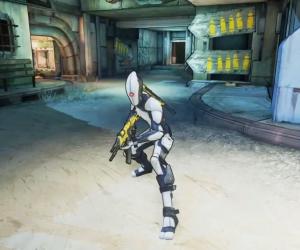 Who doesn't love a bit of Poker? Especially when no real-money is involved, and it's purely for fun. Oh, and contains much loved video game characters such as ClapTrap, Brock Samson, Sam, Ash Williams and GLaDOS?
In Poker Night 2, there will be plenty of charm and humour – you can bet on that – but also plenty of unlocks for other games. For example, if you play Poker Night 2 on Xbox 360, you can unlock a Borderlands 2 skin that is related to Portal or some Avatar items. How about character accessories for Team Fortress 2 (on Steam only), or Premium Themes for PlayStation 3?
Sounds ace, doesn't it? The game is compatible with Steam on both Windows PC and Mac, too.
Take a look at the new "unlocks" trailer, below.
Telltale Games' Poker Nights 2 will be released soon for Xbox 360, Windows PC, Mac, and PlayStation 3.