With all the AAA releases this year and, of course, the launch of PlayStation 4 and Xbox One, it's been a difficult 12 months for smaller games – but there have been some absolute gems, particularly in the indie vein. Here's a quick round-up of five games released this year that we feel you really should have played, but probably overlooked. Add them to your pile of shame, and sort it out.
HOTLINE MIAMI
Dev: Denneton Games / Pub: Devolver Digital
Platform: PlayStation 3, PS Vita, PC
Release Date: 25th June, 2013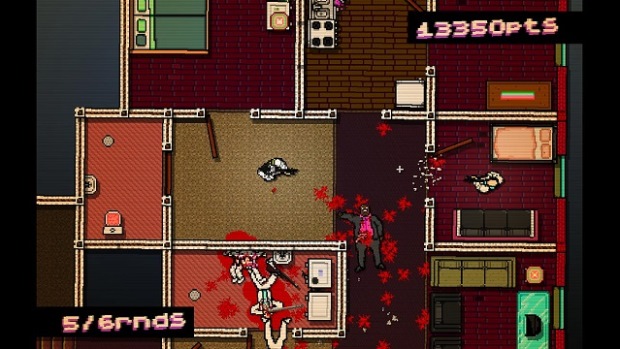 Hotline Miami is an ultra-violent action game with more than a mild hint of the original Grand Theft Auto to it. Low-rent visuals and a banging soundtrack combine with a sinister, twisted storyline to provide a wonderfully horrific experience.
WHAT WE SAID: Video games regularly stimulate players with barbaric, brutal violence and no one bats an eyelid. Hotline Miami, on the other hand, introduces acts of savagery from the very beginning and will have the player sitting on their couch questioning their own character.
With gameplay that will have you going back for more, captivating visuals and exhilarating music, Hotline Miami is truly one of the most engrossing experiences you could ask for in this medium.
Read the full review here.
GUACAMELEE
Dev/Pub: Drinkbox Studios
Platform: PlayStation 3, PS Vita, PC
Release Date: 10th April, 2013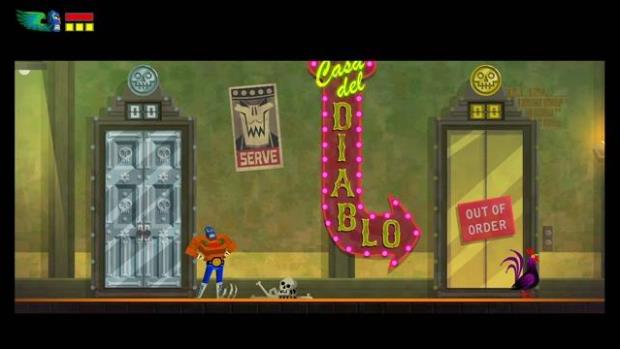 Side-scrolling platformers never seem to get old, and it's no wonder when games like Guacamelee continue to play around with styles and genre conventions. Drinkbox Studios' Mexican-themed action-adventure is full of character and incredibly entertaining, and really deserves to be played.
WHAT WE SAID: If you hadn't heard of DrinkBox Studios by this point, you damn well should have now. Guacamelee is a superb game that is absolutely essential for PS Vita owners, but also stands up as yet another high quality PlayStation 3 downloadable title. The ability to always keep playing, thanks to the cross-platform save ability is brilliant, but means that you'll probably get through Guacamelee even quicker than you might normally, which sadly only accentuates how short the game is. But don't let the length put you off, this is a sweet and incredibly satisfying game, and one you should go and download right away.
Read the full review here.
DEVICE 6
Dev/Pub: Simogo
Platform: iOS
Release Date: 17th October, 2013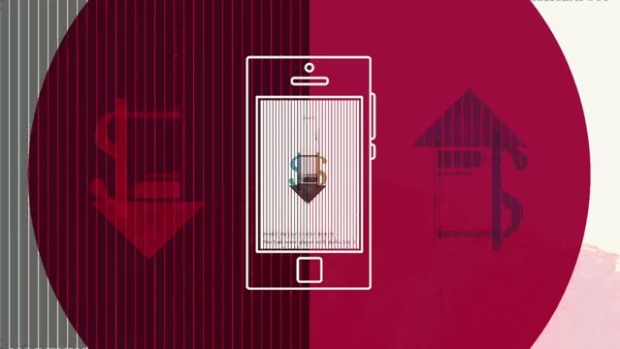 Year Walk was always going to be a tough game to follow for indie devs Simogo, but somehow they managed it with the surreal, unique iOS puzzler Device 6. Frankly, not enough people played this game, or even heard about it and, although its originality might scare some people away, it's well worth your time.
WHAT WE SAID: Mobile gaming is sneered at because of the copious amounts of shovelware readily available on all app stores. Yet, to determine the platform as nothing more than second-rate is to discredit the work of a developer such as Simogo. Ever exceeding expectations, the developer has followed up one of 2013′s highlights with another title that can be classed as such. With a compelling story that keeps you guessing, and a pin-point utilisation of the platform, Device 6 is an accomplishment in games design, mobile or otherwise.
Read the full review here.
PUPPETEER
Dev: SCE Japan / Pub: Sony
Platform: PlayStation 3
Release Date: 10th September, 2013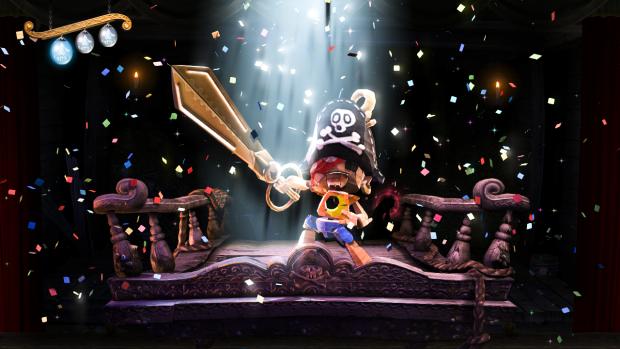 Publishers take note: the best time to release a new IP with niche appeal and a macabre yet juvenile sense of humour is not the week before a colossus like Grand Theft Auto V launches. SCE Japan's dark fairytale was all but swallowed in the hype for Rockstar's crime epic, and Sony themselves did little to stop it. A shame, as Puppeteer was one of 2013's most interesting games.
WHAT WE SAID: There's very little wrong with Puppeteer, it's as simple as that. The juxtaposition of cartoonish humour with incredibly dark and macabre imagery and story direction means that even after playing for several hours you'll still find things to surprise and shock you. The biggest shame of Puppeteer is that it's likely to amass little more than "cult" status, as there are so many people who simply haven't heard of it – and it truly deserves to be played.
Puppeteer is one of the year's best platform games, combining a unique art style with a charmingly disturbed narrative that might even get under your skin if you weren't so swept away by the grand whimsy of it all. Exceptional.
Read the full review here.
BIT.TRIP RUNNER 2: FUTURE LEGEND OF RHYTHM ALIEN
Dev: Gaijin Games / Pub: Gaijin Games
Platform: PlayStation 3, Xbox 360, Wii U, PC, PS Vita
Release Date: 26th February, 2013 (Wii U Version)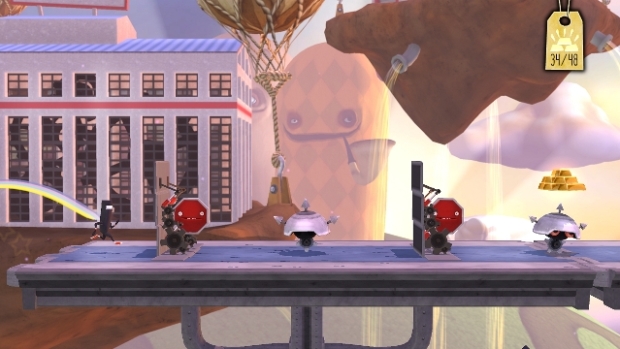 These days there's no shortage of "runner" games, those fast-paced platformers that require timing and precision over puzzle-solving and climbing. One that slipped the net for many is Gaijin Games' Bit.Trip Runner, a charming little indie game starring one Commander Video. The recent sequel (and its incredibly odd title) did a fair bit to raise awareness for Gaijin, but it still wasn't played by as many people as it should have been.
WHAT WE SAID: Bit.Trip Runner 2 is a cracking game, and sees Gaijin Games complete their evolution from cult indie studio to development big boys. A wonderful title that pours joy into the living room in a flood of musical wonderment. Challenging, inviting and long lasting, Runner 2 is a triumph.
Read the full review here.