To coincide with the Japanese release of Kirby: Triple Deluxe, Masahiro Sakurai took to Miiverse today to announce that King DeDeDe will be returning in Super Smash Bros for Wii U and Super Smash Bros for 3DS.
The Kirby antagonist appears to retain all of his iconic attacks and poses from his appearance in Super Smash Bros Brawl, but his character model is vastly improved, especially in the face department.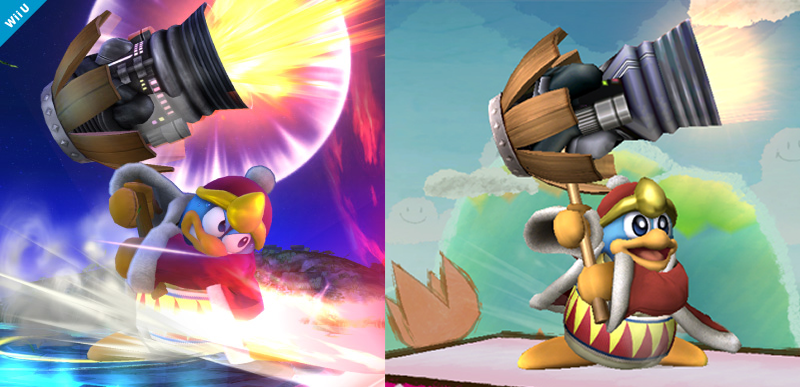 I remember Brawl looking good back in the day, but in the harsh light of Smash Bros 4 it's clear just how much more there was to be done with the game's character models.
So who's next? Character announcements are being married to game releases in Japan, so keep an eye out when Yoshi's New Island and Donkey Kong Tropical Freeze launch, I guarantee you that we'll see some dinosaurs and monkey's on those days…