E3 has come back around again, and it seems that all the announcements have already been made, or leaked, as Bethesda knows after their spectacular cock-up last night.
That doesn't mean we can't dream though, so here's what I want to see at E3.
1. Crash Bandicoot
We say this every year. Activision may own the license, but Crash will always be a Sony mascot at heart. How great would it be to see him erupt on screen at the Sony conference, harking back to a simpler, more innocent time, free of gritty, brown shooter?
With the dismal Knack unlikely to get a sequel and Ratchet looking more and more like a shooter, there's certainly room for a first-party platformer.
2. DmC 2
Ninja Theory's take on Capcom's seminal hack-and-slash was a critical success but a commercial failure. Hopefully the recent remaster will have changed that and the Japanese publisher will once again outsource Dante and Co. That said, Ninja Theory told us earlier this year that the ball is very much in Capcom's court right now.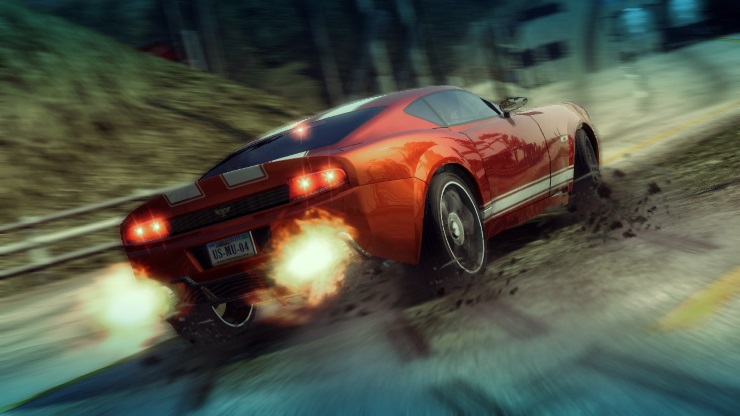 3. A new Burnout
Burnout Paradise remains one of my favourite racers to date. It had the classic Burnout gameplay tied to a fantastic drop-in drop-out online mechanic. EA seems content to churn out Need For Speeds to cover this type of racing – with some of the Burnout team working on the new one – but it will never be the same.
4. Pokémon Red and Blue remakes… on Wii U.
The games where it all began kicked off the sales of the original Gameboy, leading to Nintendo's dominance in the handheld market. February sees the 20th anniversary of their release, something Nintendo would be mad to miss out on. But with Alpha Sapphire and Omega Ruby the last Pokémon titles released, it would be poor form to put out another remake before a brand new game.
The answer? Remake it for Wii U. Short of a surprise announcement of Mario Galaxy 3 the console is as good as dead, but the first console Pokémon, well that would change things.
5. Something genuinely new.
What I most want to see is something completely, absolutely new. It's hard to describe as it doesn't exist yet, but one of the big publishers committing to a brand new IP would be fantastic. Creativity seems limited to the indie scene at the moment, with big budget tripe-A titles playing it safe. Tapping that creativity, sticking some big bucks behind, has got to be worth the risk.
That's just me though, let us know in the comments what you'd like to see.