Say what you will about the Call of Duty franchise, but it is hard to deny the appeal of the well structured maps with the tight, fast gun play. We can all argue that the formula has started to get stale over the years, but the core principle is still pulling in players year after year. I always have the latest iteration and it is my go to game if I just want to shoot stuff for an hour or so. With the release of Black Ops back in November 2010, Treyarch introduced the emblem editor, an opportunity for players to design a unique emblem that summed up their character and would serve as a kind of "fuck you" in the kill cam of some poor sap you had just out twitched on the twitch shooter.
I don't know whose idea this was in Treyarch, but I'd like to meet them some day and ask them what they thought would happen. I can imagine the development conversation went along the lines of: "Hey rad dudes, we have such a great, loyal community, full of mature and sensible individuals with definitely no under-age kids playing. Why don't we allow our fans a bodacious level of customisation so that they can really outline their personality when playing. What could possibly go wrong?"
And what could possibly go wrong?
Over the years I have collected a snapshot of what is commonly known as the "Bus Stop Cock" phenomenon. You might call it something different, but you know what I mean – that crudely drawn cock and balls you will find scrawled behind the toilet door in the bus station, or etched out on a lamppost on your route to the local shop. You've seen it, you may have even drawn one in the back of your notebook when you were in school. Don't lie, I know you have.
So, without further ado, I present to you a gallery of some of the emblems I have collected over the past few years. Obviously we've blurred out the artist's name.
The basic dick-pic.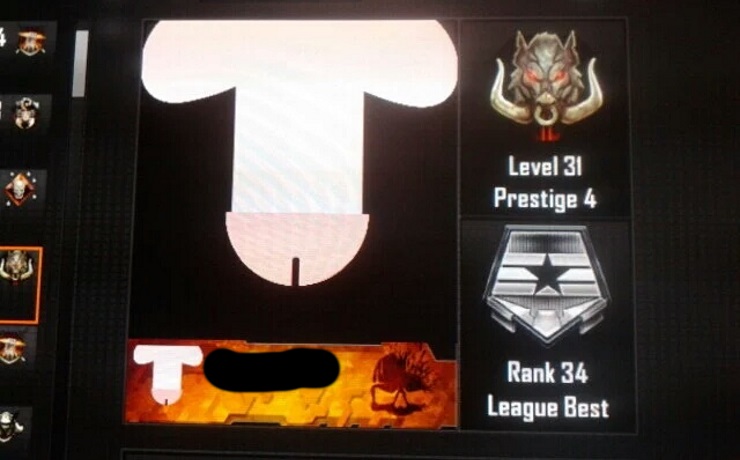 Now this is an artist clearly at the beginning of their career. Note the simplicity of the shaft and balls. A subtle colour change to dilineate the shaft from the tip adds a small, but important detail to an otherwise unremarkable penis.
You see me (st)rolling.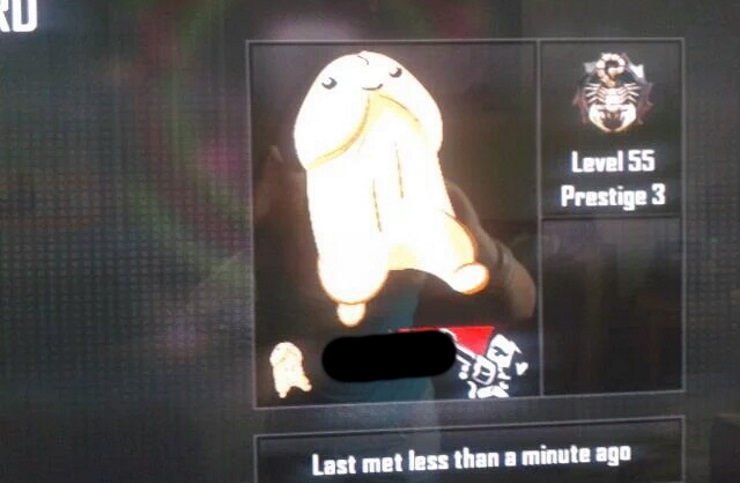 An old favourite of mine, this jaunty little fella is of out for a stroll. Look at his little face! Also, let's not discount how much this particular attempt at a phallus looks like Pikachu.
The cock-inator.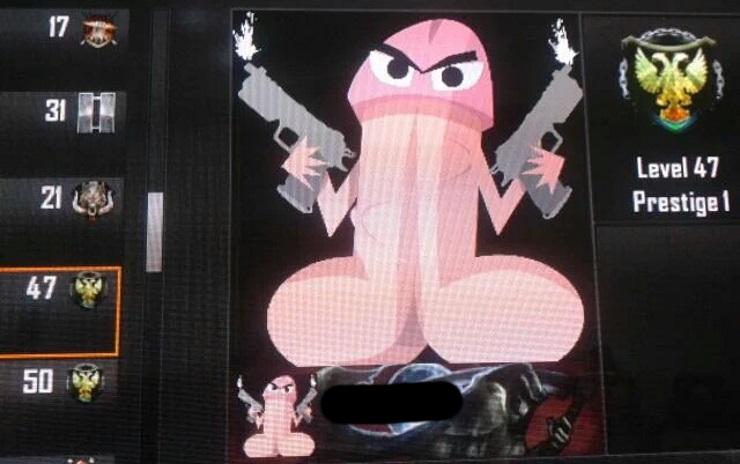 This is a dick you DO NOT want to mess with. Exquisite detailing on the shaft really gives a sense of girth. Dual wielding pistols, complete with the smoking jizz really adds to the menace of this particular penis.
The apologist.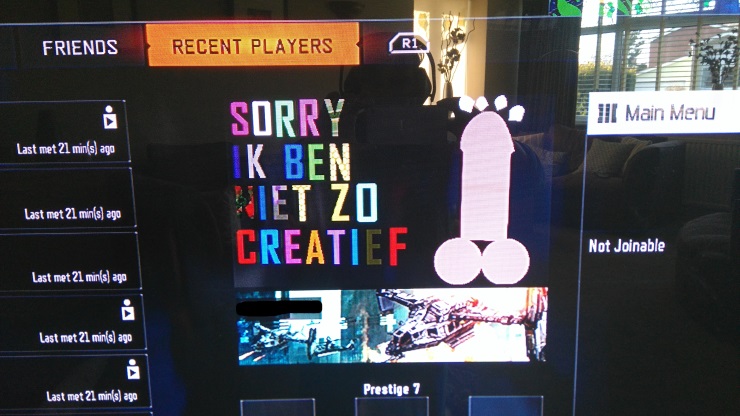 "SORRY IK BEN NIET ZO CREATIEF" Nay, my good fellow, stand tall and be proud. For those that don't speak German, this chap is apologising for his lack of creativity: "Sorry, I'm am not so creative". It's nice to see his acknowledgement that he's being a douche, and perhaps this is the first step on the ladder to self improvement and maturity. Probably not, though.
Uh! Cool story bro.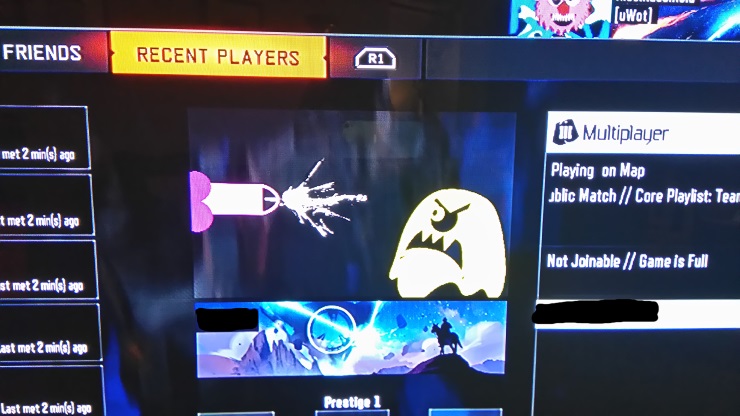 A sense of story in this particular creation. One can only surmise that this particular chap REALLY likes Space Invaders. Then again, perhaps it's a ghost, or an angry alien? We'll never know, I guess.
The Burglar.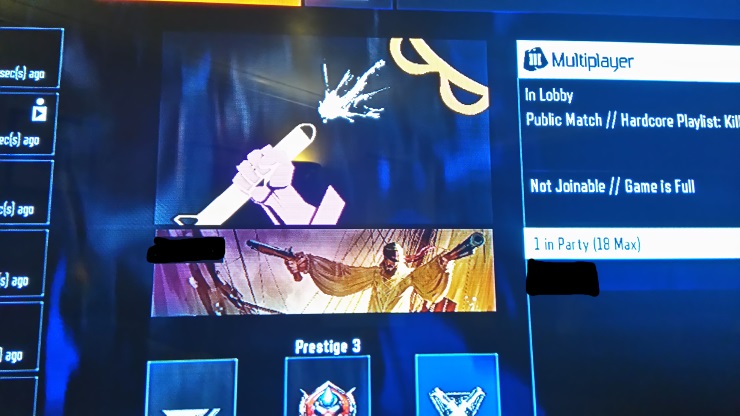 A real sense of motion in this particular picture. Incredibly long shaft, but I'm disturbed that the individual feels the need to mask himself before pleasuring himself. The shame?
The happy weirdo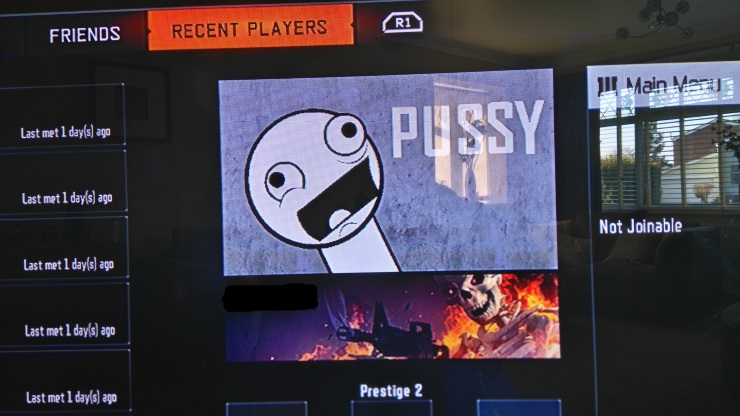 Freud would have a field day with this one. Look at the joy in its face, just stood there, screaming "pussy" into the endless void which somehow echoes the user's own soul. While the others might die alone, it's possible this chap is redeemable – at least he's happy in his work.
Sublime underboob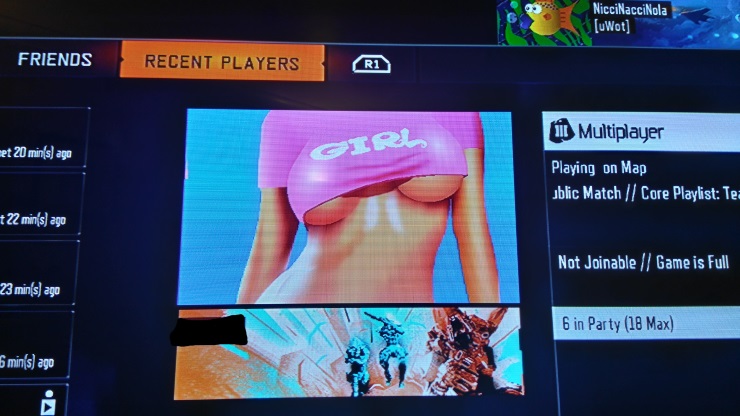 Boy got SKILLZ. Seriously, fair play on this one.
And that's just some of the ones I've come across (pardon the pun). Shocking, weird, and some kinda funny (not the YouTubers), and goodness me, you've not even see the ones we deemed too graphic to publish.