Call of Duty has always split audiences, with the 'hardcore' gamers insisting that the series is ruining the industry, despite it bringing in a whole new generation of gamers. Even fans of the series are often divided on each new offering, with many adamant that they won't buy Infinite Warfare because they don't want more futuristic and fantastical settings, yet they're modes featuring dragons and zombies already.
They may have had a point though, as Advanced Warfare and Black Ops 3's increasingly futuristic settings were met with indifference by many fans. Activision made the canny decision to remake Call of Duty 4, the game that created the explosion of sales for the series and really unleashed Activision's juggernaut on the world, making the decision to only include it with purchases of Infinite Warfare's Legacy editions. Those fans so vehemently against buying the new game are suddenly changing their minds, insisting that they are only buying it for the Modern Warfare remaster, but will curiosity get the better of them?
I must admit that I grew tired of Call of Duty years ago. I enjoyed the campaigns in most of them, but they had become too silly and over-the-top for me, with too little single player content to justify the increasingly higher price tags. I'm not sure if it's due to taking a couple years off from the series, but the more I see of Infinite Warfare's gameplay, the more it interests me. The setting offers the chance for the series to try something a little bit different, which it seems to be doing by offering full-on dogfights in space – something even Bungie's Destiny didn't offer. Fans have often commented to me that they didn't like the exosuit movement in Black Ops 3, but aside from a bit of zero-gravity stuff, that seems to be gone, with the gameplay returning to a more traditional form of warfare on the ground.
The recent gameplay demo shown at Sony's PS4 Pro event caught my attention, with its weighty atmosphere aboard an asteroid's space station, knocked too close to the sun. There were hints of horror, hints of action and an interesting shadow mechanic in which players needed to stay out of the sun, as it's over 900 degrees under its gaze. It reminded me of a combination of Mass Effect 2 and a similar abandoned ship mission in Star Wars: Republic Commando. Now, the new campaign trailer featuring Kit Harrington's villainous Admiral Salen Kotch, shows a game that looks like it could be as enjoyable and barmy as Modern Warfare 2 or Black Ops 2, and has me genuinely tempted to pick it up in November.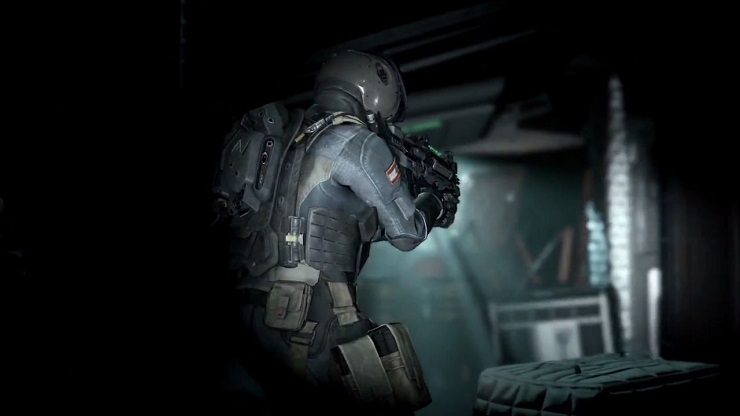 Mentioning Black Ops 2 was no accident, as its nonlinear optional missions make an appearance (sort of) in Infinite Warfare. The optional stuff made a real difference before, and their reappearance in a more dynamic and substantial form could offer the extra single player content needed to justify the price tag.
But the question remains: how many players will buy the Legacy edition so they can play the Modern Warfare remaster, and actually give Infinite Warfare a chance as a result?