Gust teased a new Atelier announcement on May 24 and they delivered. Atelier Firis as seen on the cover of Dengeki PlayStation has been revealed.
The development is at 50% stage right now as revealed here. Atelier Firis is set a little after the ending of Atelier Sophie: The Alchemist of the Mysterious Book and the theme is travel. Firis will include some mechanics from Sophie like the puzzle minigame. Firis doesn't have a fixed atelier and travels between towns. You can see Atelier Firis on the cover of the latest Dengeki PlayStation here.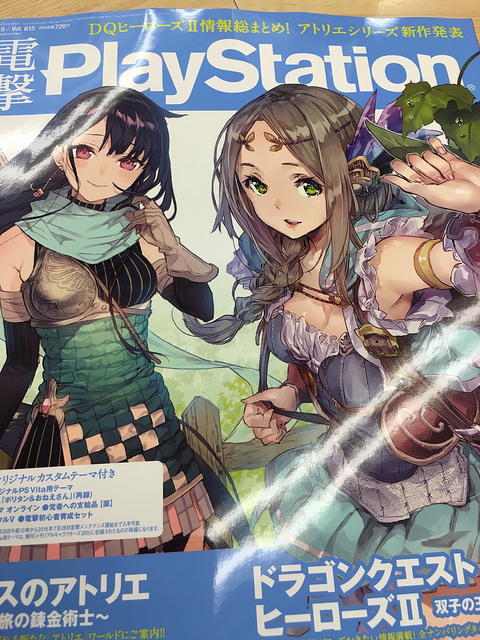 Atelier Firis is set to launch on PlayStation 4 and PlayStation Vita this Fall in Japan.
Thanks NeoGAF.
Featured image via Dengeki.