Activision have today announced Jingle Bell Chompy Mage, a festive Skylanders Sensei toy releasing on November 25.
Jingle Bell Chompy Mage will appear in Skylanders Imaginators, wearing his santa inspired garb, as a new Sensei ready to teach players some festive fighting techniques as well as a holiday tradition, the White Chompy gift exchange.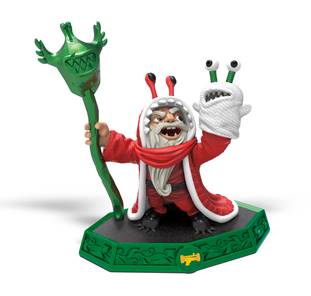 Skylanders Imaginators is currently available on Xbox 360, Xbox One, PS3, PS4, PC and Wii U.