Nintendo detailed their new Online Service.
The service dubbed Nintendo Switch Online Service will be free at launch. It will go paid from Fall 2017. The service includes many benefits as outlined in the chart below: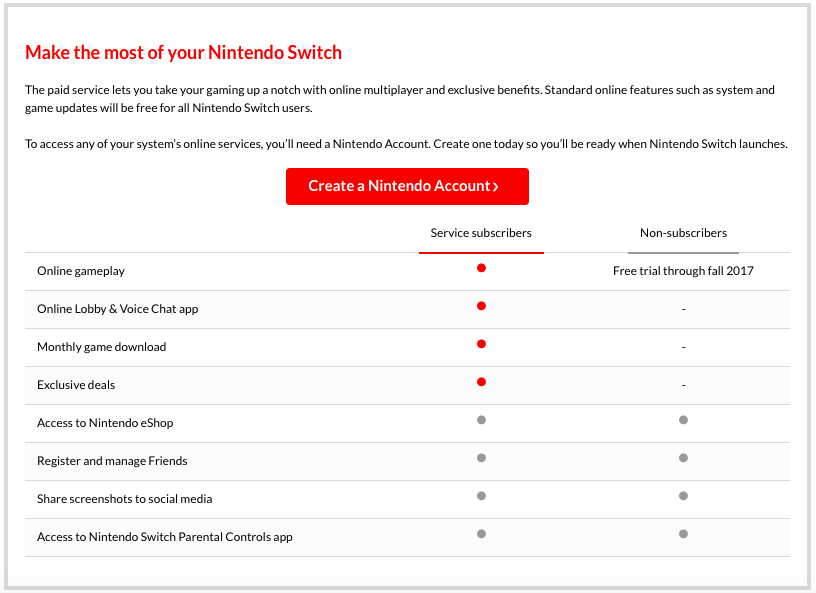 Intersting to note the monthly game download will include an NES or SNES title for free for a month. They do not specify if you can keep this game after said month is over but they do specify SNES games with newly added online. No details are available on pricing yet but this now makes Nintendo join Sony and Microsoft with charging for online gaming.
You will also need a Nintendo Account. As of now we have no details on past purchases or anything and hopefully more information will be available as we go hands on at the event.
More details are available here.