Sony just announced a GT Sport branded PS4 Slim and a few other bundles.
Beginning October 18, there will be a custom PS4 slim and a custom Dualshock 4 available to celebrate GT Sport's release. Watch the trailer for it below:
In addition to the custom PS4 Slim, there will be bundles with the standard Jet Black consoles as well. The Limited Edition console comes with the Day 1 Edition of GT Sport which has $250k of in game credits, sticker packs, a racing helmet and PS4 avatars. The Dualshock 4 will be available standalone or with the standard game. If you want to pickup a PS4 Pro and GT Sport, there's a Jet Black bundle but it isn't as fancy as the PS4 Slim custom console.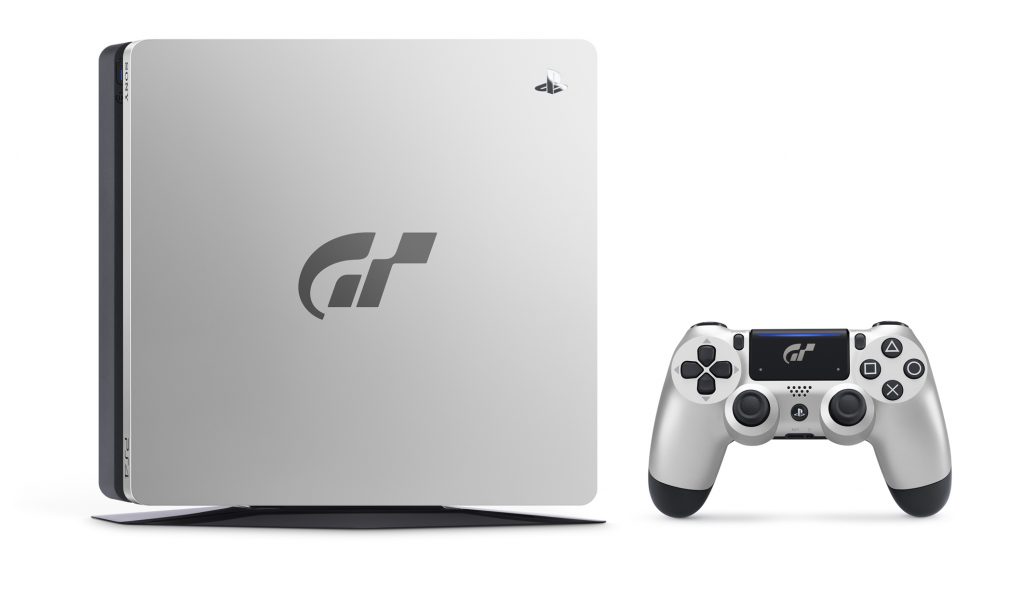 Gran Turismo Sport releases on October 13 for PlayStation 4 with PS VR support.