I've spent a lot of time playing GT Sport since release and I really like it. Its focus on pure racing takes away the grind of previous games in the series, but the handling and attention-to-detail is better than it has ever been. Make no mistake though, racing against other players is never going to be easy. While GT Sport keeps things fair with its matchmaking systems, you'll always have to fight for every position. And with its inaugural championship seasons about to start, maybe these tips will help you get ready…
If at first you don't succeed…
Simply keep playing. Yes, I know that isn't how the saying goes. Anyway, every race will earn you rewards; from Mileage Points that can be spent on car upgrades and other goodies, to traditional credits, it all mounts up. There is a daily distance bonus too; driving the equivalent of a marathon each day will net you a free car! No matter where you place in an event, you will always earn something for your time.
Pop 50p in the slot
One way to earn that daily free car, is to play against the AI in Arcade mode. Select a track, set the number of laps that will add up to over 26.2 miles, and off you go! Not only will you earn a car, but you'll get a sweet credit reward for your troubles, too. You might even learn a thing or two about your chosen track.
Go back to school
If you really want to win, then running through the various Campaign challenges such as Driving School, will genuinely help. You'll learn how to drive properly and how different vehicle types behave, plus you'll still be earning rewards as you go. For each set of challenges you complete, you'll win bonus cars, and getting golds will net you a decent amount of money for that extra effort.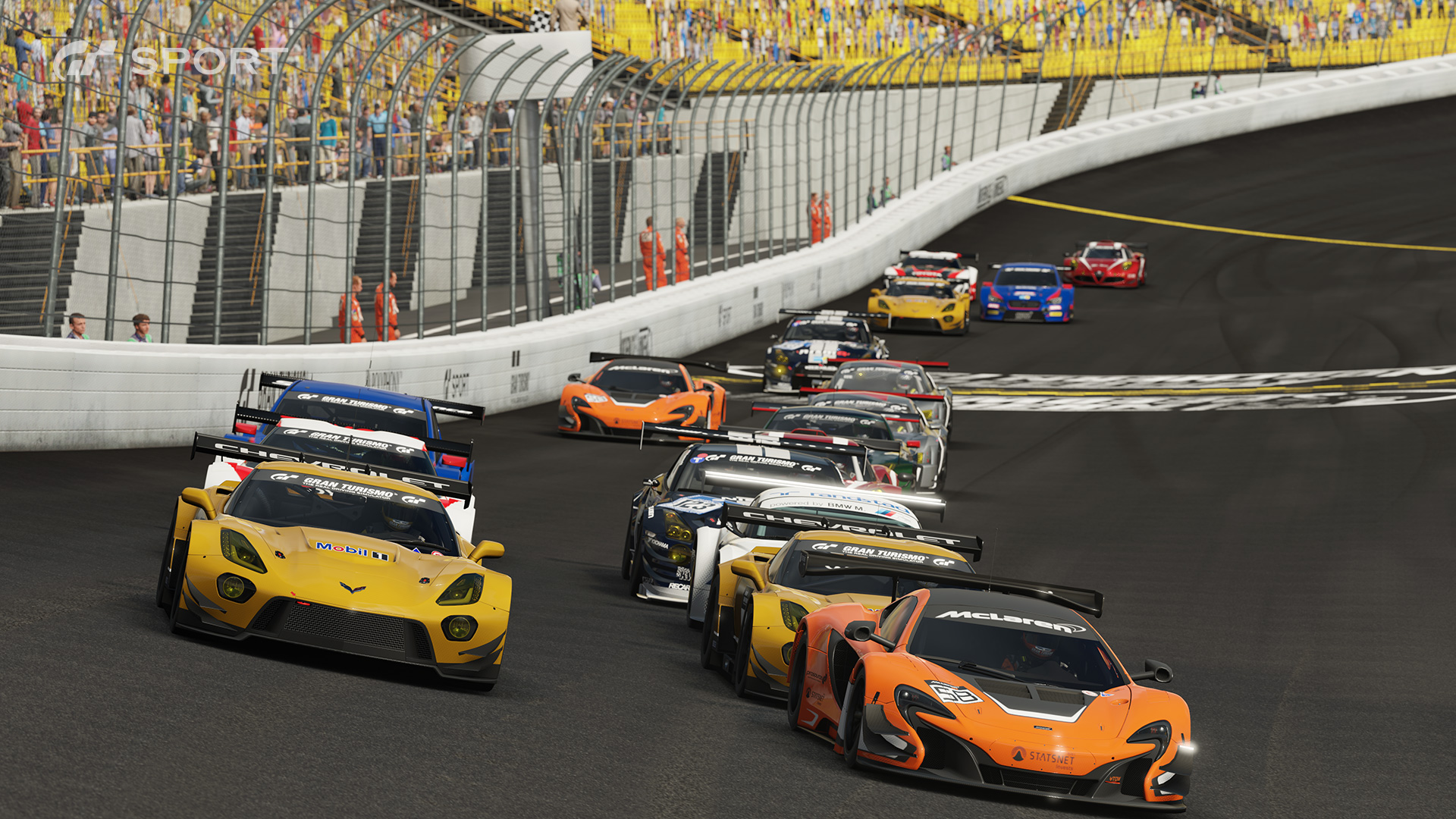 Personal assistant
Don't be afraid to play with the assists. Polyphony Digital has made the handling more realistic than ever before, so switching off all the assists may not work out well for you. Every car can be individually set up with certain assists, and finding the right balance of Traction Control and ABS, etc. can be the difference between nailing a corner or coughing up gravel for the next week. Despite what the purists say, assists are not just for beginners, they can help even the most experienced gamers to learn how each car behaves.
Bucket list
As well as the daily mileage bonus, the game has its own list of challenges that offer rewards throughout your time with GT Sport. The simple ones are for logging in for a set number of days (the first is for seven separate days) or for earning/spending Mileage Points; the more difficult ones are for winning races and qualifying in first place. Each of these achievements have several levels, which will take more and more time to reach, so just concentrate on the first level for now.
Sporty Spice
Sport mode offers several races each hour, and although you can simply qualify by selecting to join the race, it's well worth actually using the qualifying period to practice. You can learn a bit more about how to take that corner you struggled with earlier, and you just might get a time that puts you near the front of the grid for the race proper. The closer to the front you start, the better the chance you have at getting that elusive first win.
Art Attack
Take some time to enjoy the photography and creative side of the game; it's not always about putting pedal to metal. Taking photos either via the new Scapes feature or during replays, and sharing them in-game, can also earn you bonuses in the long run. Take enough photos and you'll tick off an achievement on the list I mentioned earlier; sharing those photographs allows players to 'like' them, and enough likes will earn another bonus. Same goes for creating and sharing your own liveries. Plus, a little downtime is good for the soul.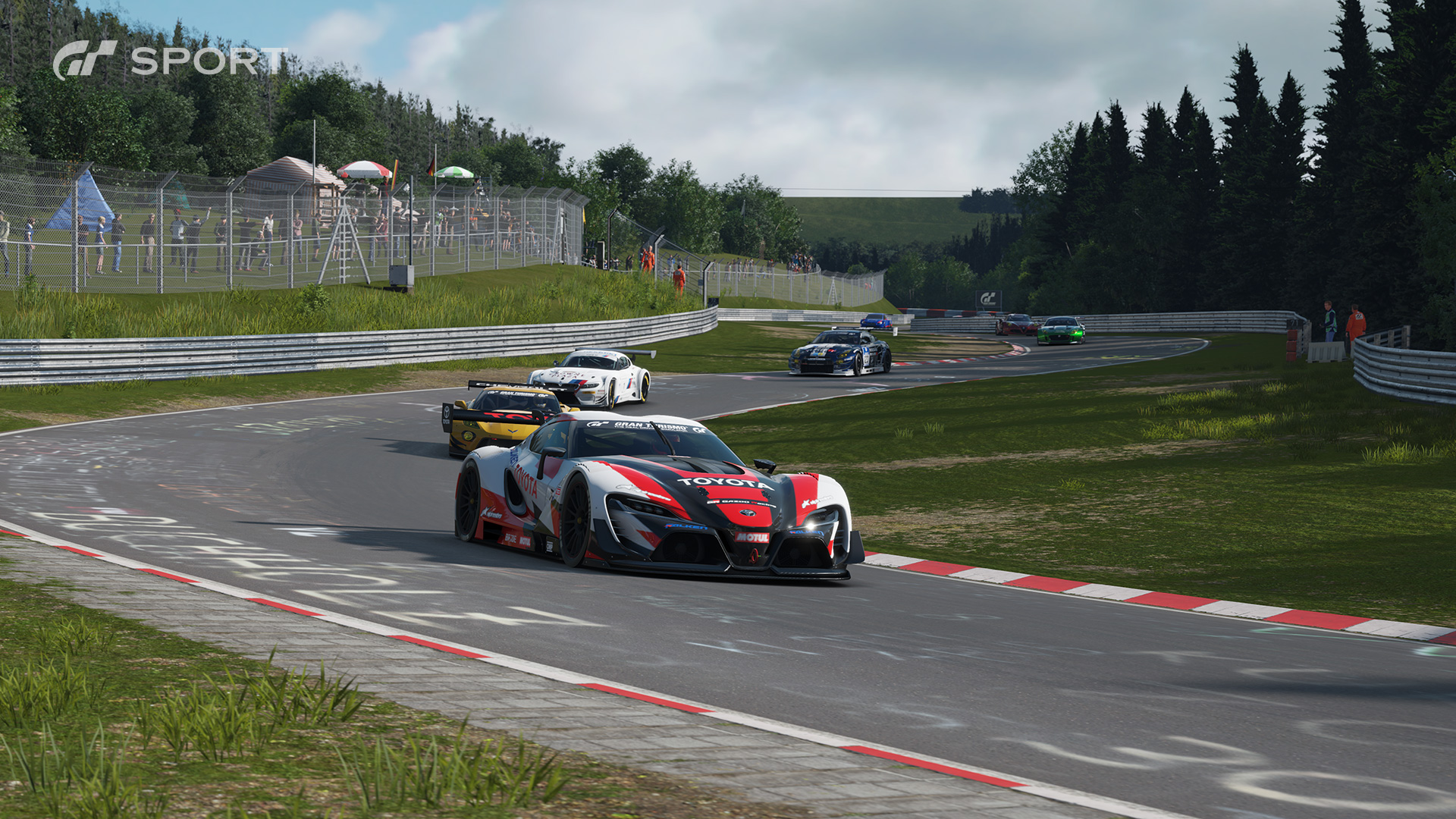 Visit the gift shop
Don't forget that you're often gifted Mileage Points as a reward for race performances, not to mention for completing in-game achievements. This MP can be spent on special items, from driver suits/helmets to specialist paint colours. New cars can also be bought here that cannot be bought in Brand Central, the game's new car dealership hub. Always worth a look.
Put pen to paper
Did you know that you can sign for a manufacturer, for the championship season ahead? Simply find the manufacturer in Brand Central and go to 'Driver Contract', then choose the car you want to drive for each of the two classes. Boom, two free cars for you to use for the remainder of the season. Especially good if you plan on entering the championships. You can't change your mind during the season though, so make sure you choose the right manufacturer for you.
Keep a weather eye on the horizon
Finally, don't just concentrate on the road ahead. Don't be afraid to watch your competitors as they navigate the track; see their braking points and where they turn into each corner. Hell, you might even pick up a weakness that you can exploit later. Do they move out wide before turning into that hairpin? Maybe you can outbrake them and dive down the inside. You never know what you might learn, simply by watching those ahead of you. Even if it's how not to drive.
I hope these tips help you get started in your GT Sport career, or perhaps just let you in on something you didn't know about before. Either way, get out there, have fun and maybe I'll see you on the track!