Owlboy is already available digitally on Switch, and is swooping down onto PS4 and Xbox One on May 29, but the game is getting a Limited edition that you might want to wait for.
Coming in a rather fetching red or blue depending on if you pick it up on Switch or PS4 (sorry Xbox One owners), you'll get a copy of the game, the game's soundtrack, a couple of pins, a couple of coins, a box to keep those coins and pins in, a sticker sheet, a notebook, a manual(!!!!) and a certificate of authenticity, as seen in the image below.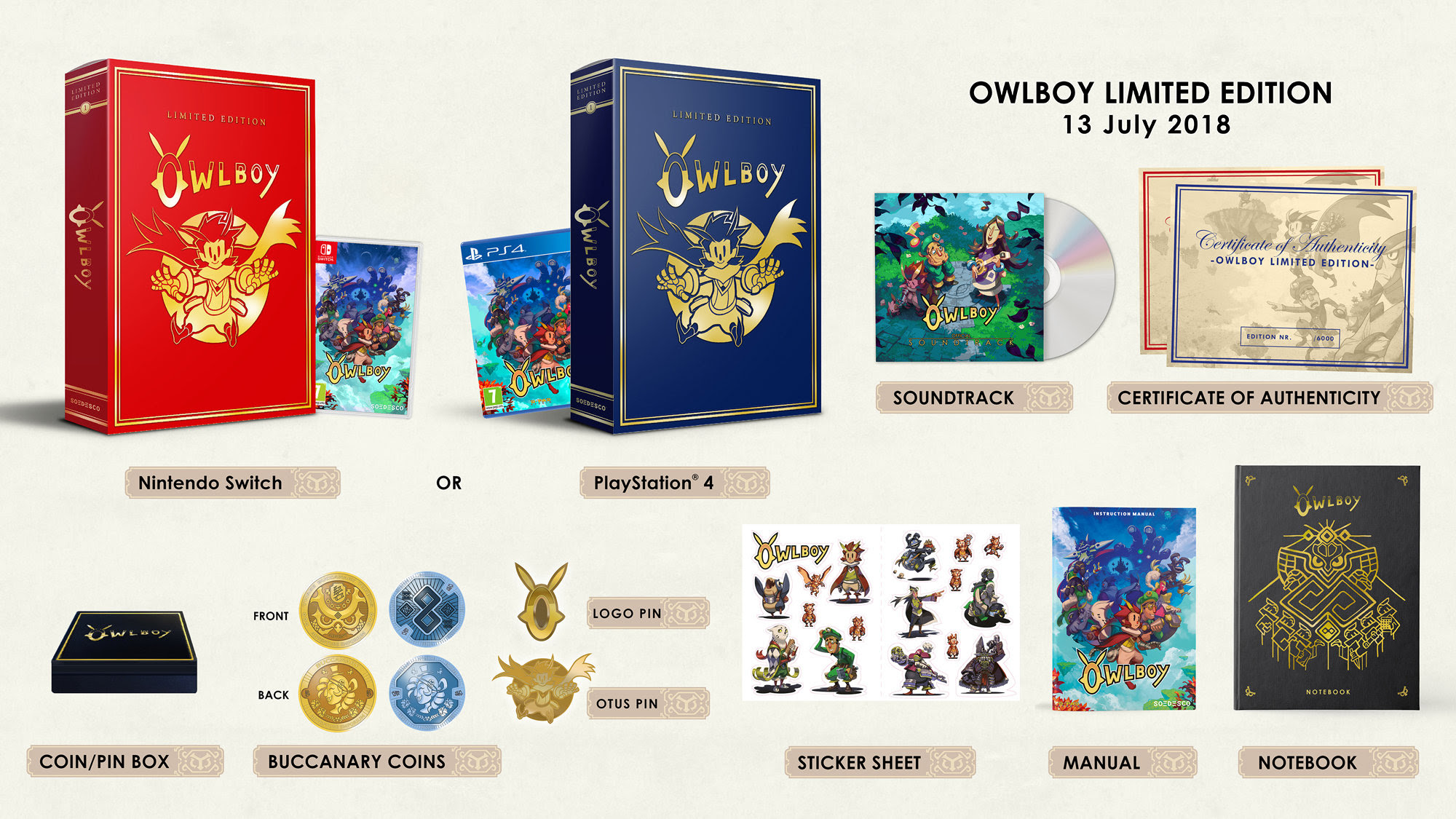 This Limited Edition will release in stores worldwide on PS4 and Switch on July 13 with a limited run of 6,000 copies per platform, so you'll need to be quick if you want to snatch one up. At the time of writing pre-orders don't seem to be available.
We reviewed the game back in November 2016 on PC giving it 9.5/10.