Nicalis, Inc. has today announced the release date for its upcoming crossover fighter, Blade Strangers. Coming to Nintendo Switch, PS4 and PC on August 28th, plus arcades in Japan, Blade Strangers brings together indie characters from different games such as Shovel Knight, The Binding of Isaac and Cave Story, to beat the snot out of one another.
Featuring a classic 2D art style and a streamlined 4-button control scheme, Blade Strangers is aimed at both beginners and genre veterans alike, with incredible depth and colourful, explosive combos.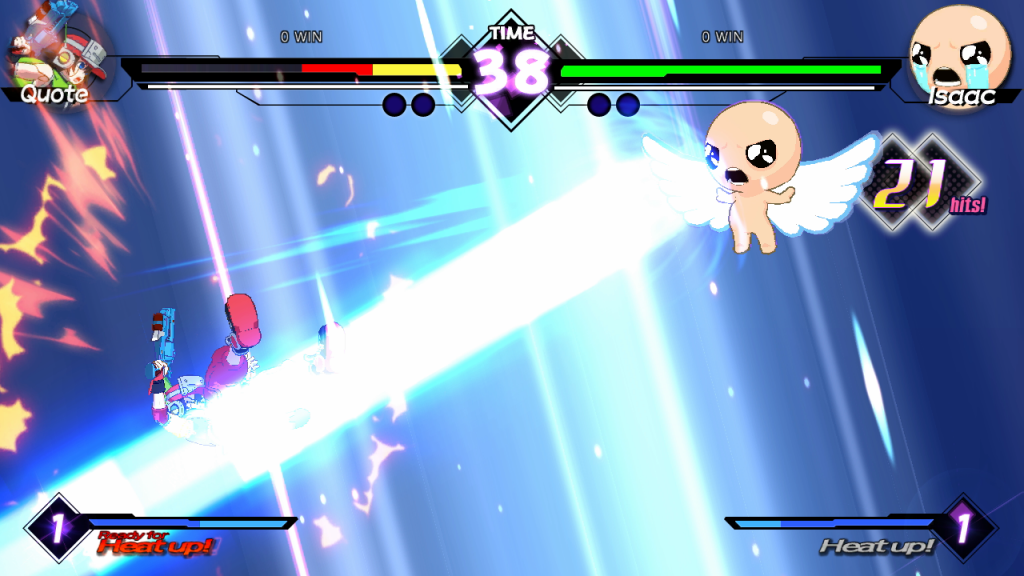 The full list of features is right here:
Story Mode – experience each character's unique story
Arcade Mode – pick a character and win matches to advance
Challenge Mode – complete various skill challenges for each of the characters
Survival Mode – battle against a barrage of CPU-controlled opponents
Versus Mode – fight against friends or the CPU (with "standby" option)
Online Modes – create or search for rooms and engage in Stealth, Casual or League matches
Tutorial – for new players to learn the basics
Training – practice moves and combos to hone skills (with "standby" option)
Other Features – online leaderboards, screen view and control customization, player profiles, stat tracking, unlockable items (character colors, portraits, special titles)
Blade Strangers will release for Nintendo Switch, PlayStation 4 and PC (via Steam) on August 28th.