New The Elder Scrolls Online DLC Murkmire out today on PC & Mac, coming to PS4 and Xbox One in November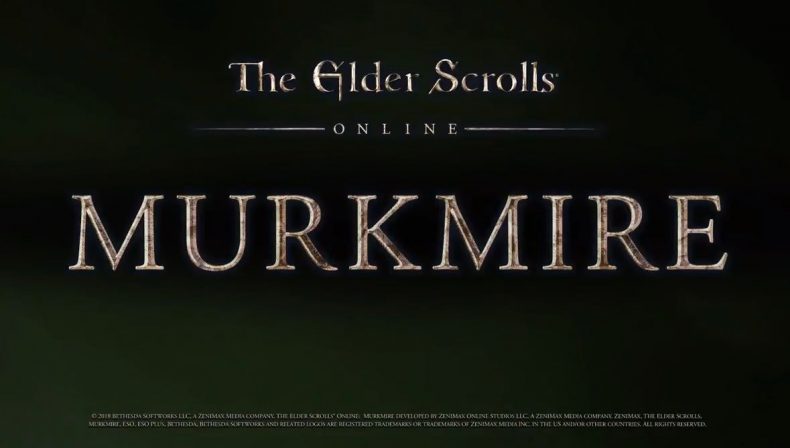 The new DLC for The Elder Scrolls Online, called Murkmire, launches today on PC and Mac. The DLC focuses on the swamp region of the same name, that is home to the Argonian race. Expect plenty or dark, murky encounters with new enemies, and not least the flora that surrounds this new region.
Bethesda is offering different ways for players to obtain the new DLC, official blurb below:
Players can either pay via traditional means – using 2000 of the in-game Crown currency, or by becoming an ESO Plus™ member – or by obtaining the DLC for free as a result of logging into the game for a total of 24 days in November. ESO Plus™ members will also benefit from an increase in the monthly Crown stipend from 1500 to 1650 from November 13th.
The Murkmire DLC will be coming later for those playing on PS4 and Xbox One, with a release date of 6 November, 2018 for those platforms.
To coincide with the new DLC, there is also a brand new update for the game – Update 20 – introducing a few changes to the game. As well as this, there is also the opportunity to receive a brand new Nascent Indrik mount in the game. Full details of how to of the update and how to earn your free mount are below:
The free for everyone Update 20 has been released simultaneously with Murkmire. This includes the ability to reorder your heroes on the character creation screen, fully destructible – and repairable – bridges in the Cyrodiil Battleground, working Music Boxes as part of the Housing System, and more! The additions and improvements included in Update 20 are available free of charge for all players.

Additionally, we're delighted to detail how players can get their hands on a majestic and, more importantly, free Nascent Indrik mount. Players simply need to participate in events spanning across four events — the Witches Festival, Clockwork City Celebration, the Undaunted Celebration and New Life Festival – starting October 18th and culminating on the January 2nd 2018. By participating, players can earn four exclusive Indrik Feathers which can then be exchanged for the mount.
If you want a feel for what the new DLC has to offer, take a look at the launch trailer below:
The Elder Scrolls Online Murkmire DLC is out now on PC and Mac. It launches on 6 November, 2018 for PS4 and Xbox One.