Amazon lists Sunset Overdrive PC distributed by THQ Nordic for $19.99 with all DLC included and a November 16 release date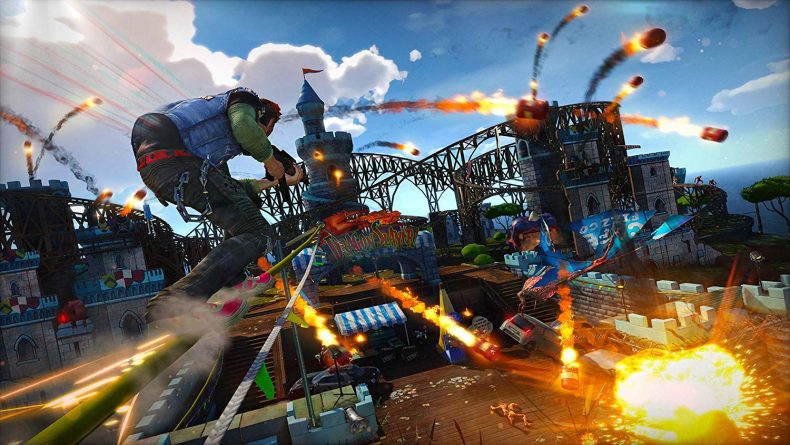 After leaks and ratings, Sunset Overdrive for PC has been listed by Amazon.com for a November 16 release date.
THQ Nordic is distributing the release going by the listing and they have helped MS distribute multiple games in the past at retail like Halo Wars 2 and Quantum Break. Check out the listing here.
The product description below mentions all DLC included:
Don't miss the single-player campaign from the game that IGN awarded best Xbox One game of 2014, the game that polygon rated 9 out of 10, and the game that eurogamer calls "a Breath of fresh air." in sunset Overdrive, the year is 2027 and sunset city is under siege. A contaminated energy drink has transformed most of the population into toxic mutants. For many it's the end of the world, but for you it's a dream come true. Your old boss? Dead. Your boring job? Gone. Transform the open-world into your tactical playground by grinding, vaulting and wall-running across the city while using a devastating, unconventional arsenal. With hyper-agility, unique weapons, and customizable special abilities, sunset Overdrive rewrites the rules of traditional shooters and delivers an explosive, irreverent, stylish, and totally unique adventure. Embrace the chaos of sunset city through a hyper-colorful, post-apocalyptic single-player campaign and two bonus expansions, mystery of mooil rig and Dawn of the Rise of the Fallen machines. Outgun crazed mutants, homicidal robots, and villainous thugs on your journeys with the included weapons Pack.
Sunset Overdrive is available on Xbox One right now. Hopefully this PC version means an Xbox One X patch is happening. Read our review of the original here. The listing doesn't mention what DRM it has. Safe to assume it will be Play Anywhere and Windows 10. Whether it is on Steam, remains to be seen.
Thanks, Wario64.