Indie game publisher Digital Uppercut has released a demo of Steel Mantis' heavy metal-inspired Valfaris on Steam.
From the creator of Slain: Back From Hell (as if you couldn't tell from the screenshots), Valfaris is another action-platformer that wears its heavy metal influences on its sleeve.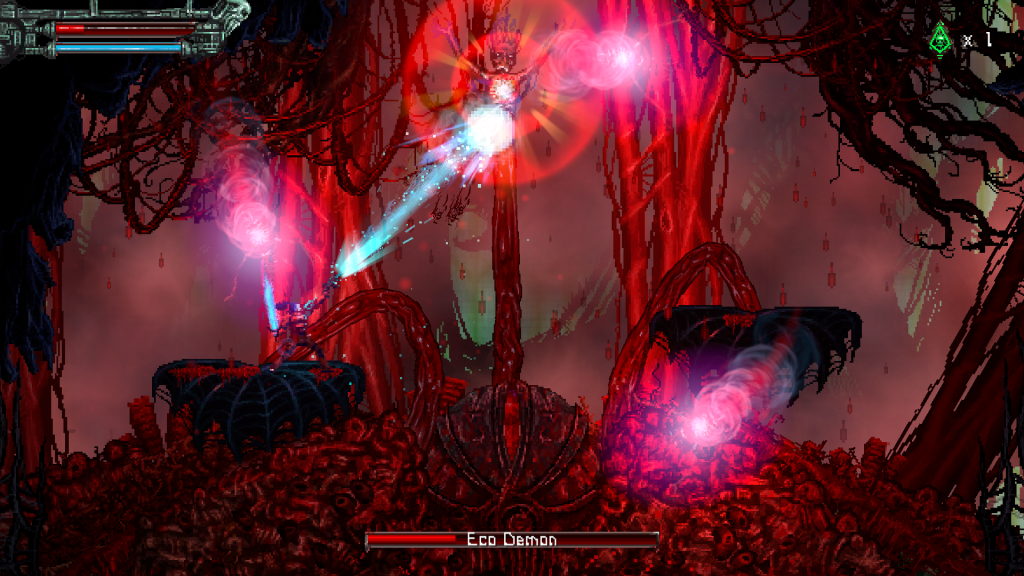 The limited-time demo will only be available until the clock hits midnight (PT) on New Year's Eve, so if you fancy getting an early look at the brutal, 2D action-platformer you best get going. In Valfaris, you play the role of Therion, a proud Warrior Lord that embarks on a quest to eradicate a plague of monsters from the once-divine land of Valfaris.
The pre-alpha demo allows players to sample the opening stage, after Therion crash lands on Valfaris. You'll experience the "psychedelic pixel-art visuals, vicious combat, and smattering of secrets, not to mention the plethora of amped up mini-bosses and bosses who inhabit the game's sullied heavy metal space universe."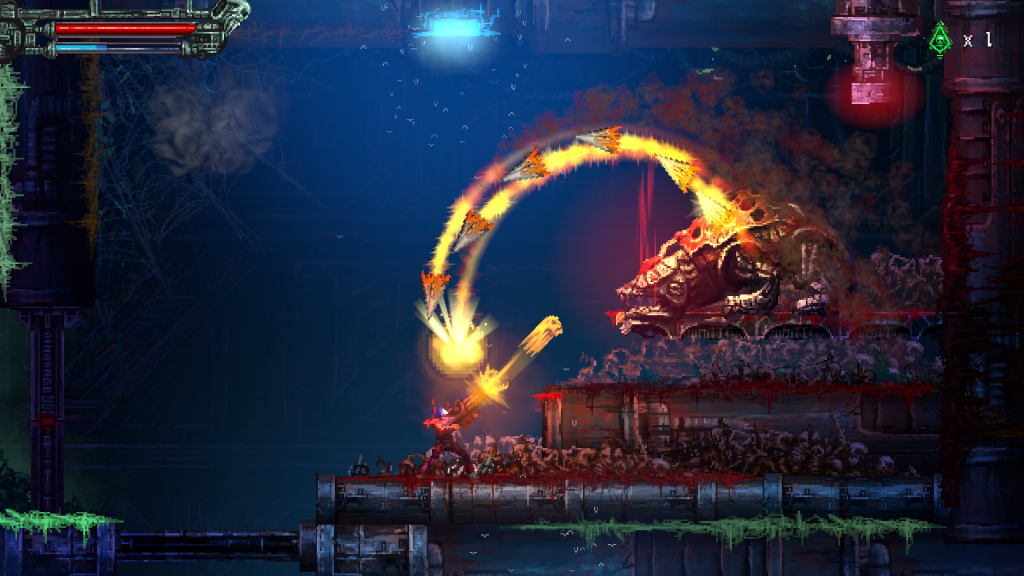 Once the demo's time expires, it will be inaccessible and players will have to wait until 2019 to play the full game, when Valfaris lands on Steam, Xbox One, PlayStation 4 and Nintendo Switch.