Sparklite, the retro inspired action-adventure game from developer Red Blue Games and publisher Merge Games, is making its way to PC, Switch, PS4 and Xbox One digitally this October.
That's not all though as Merge Games announced that Sparklite will be getting a Signature Edition with pre-orders going live on June 28th, 2019 at 7 am Pacific, 10 am Eastern, 4 pm CEST.
The Signature Edition of Sparklite will contain:
A region free copy of Sparklite
Signature Edition Sleeve and Box
Original CD Soundtrack
Nano Block Figure
Numbered Certificate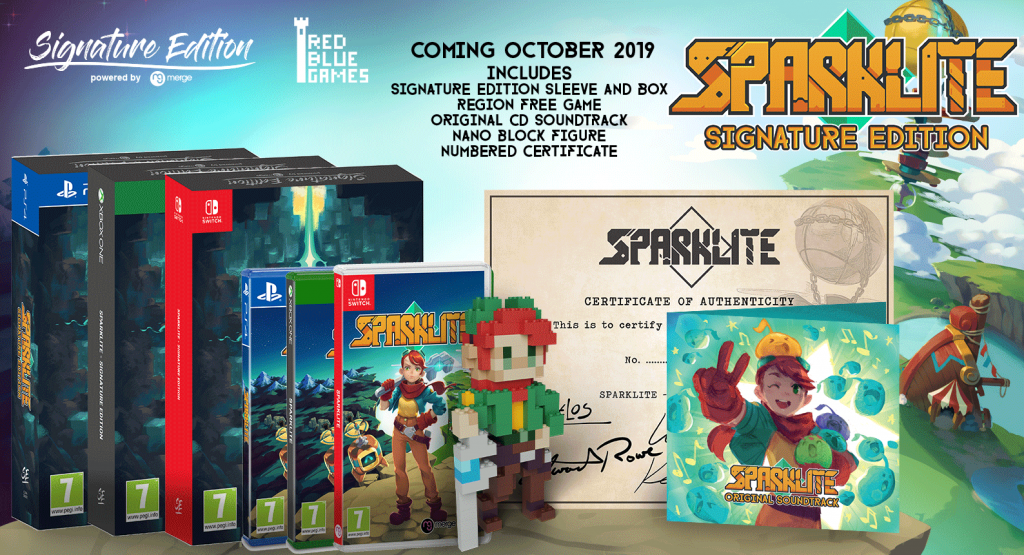 That's not all as we've included the Sparklite teaser trailer just for you. It's just a little bit lower so you've not got far to go.