id Software and Bethesda have announced that DOOM Eternal is to be delayed until 2020.
In a letter to the community they said that they wanted to ensure that they were delivering the best experience, and for DOOM Eternal to live up to that they felt the need to push the launch back a few months.
An update on DOOM Eternal: pic.twitter.com/2LWrfh6e4Z

— DOOM (@DOOM) October 8, 2019
In addition to the delayed launch there will be a few other changes:
Invasion Mode will release as a free update shortly after launch and will allow you to enter another player's game as a playable demon
DOOM Eternal for Nintendo Switch will release after other platforms, there is no firm date at present
DOOM 64 will be available on Xbox One, PlayStation 4, PC and Nintendo Switch. It will be added as a pre-order bonus for DOOM Eternal on all platforms. It will be released on 20 March, 2020.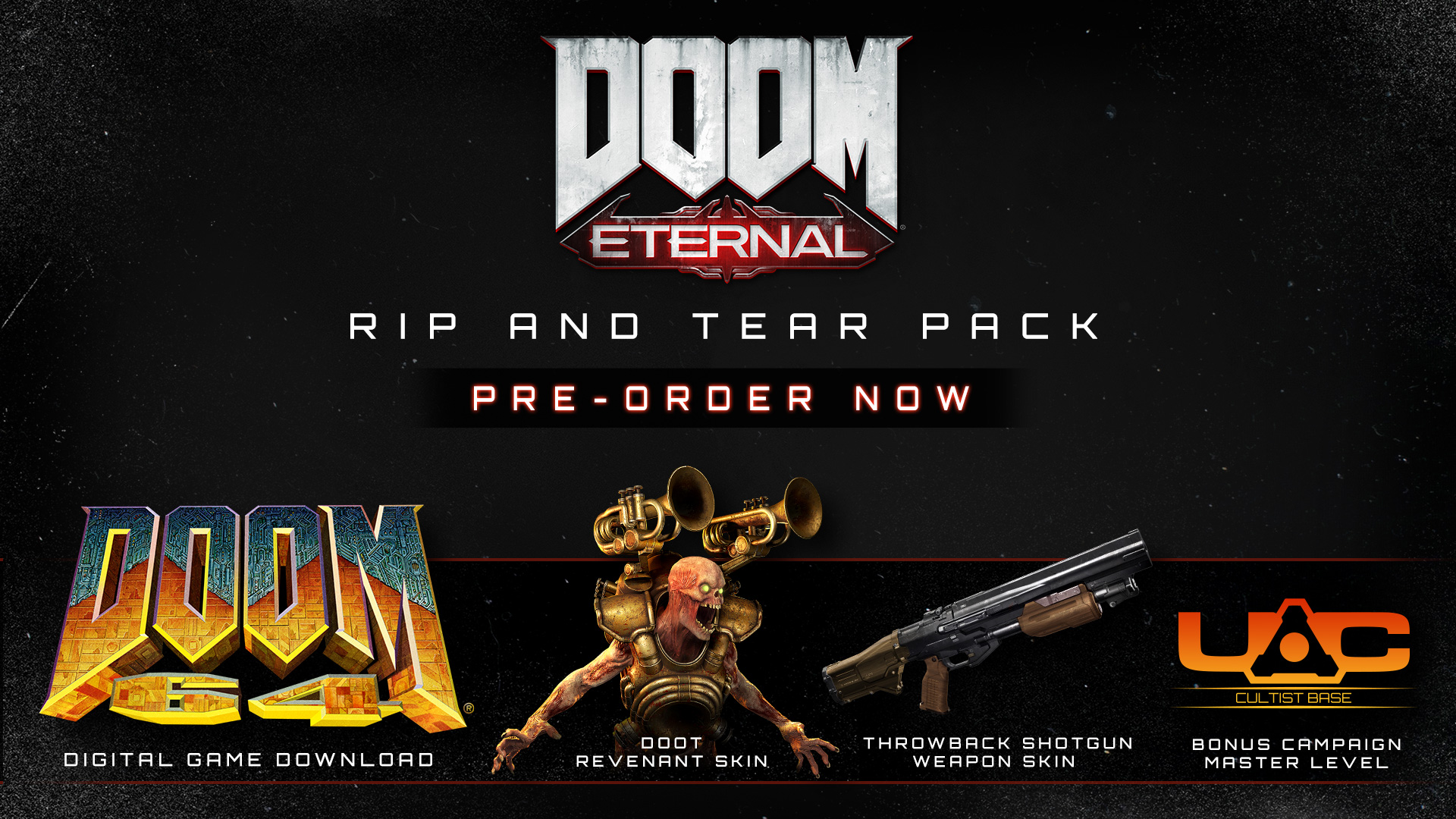 The new release date for DOOM Eternal is 20 March, 2020.