Nimble has today announced that its new shooter Earthfall: Alien Horde is now available to pre-order from the Nintendo eShop. The title is exclusive to Nintendo Switch and retails for £17.99 / €19.99. The game was announced last month, but now the launch date is getting closer, pre-orders are now open.
For a look at what to expect, check out the brand-new trailer for the game below:
If you're looking for additional information check out the official blurb below:
A Horde of Content – 15 unique locations, including 11 campaign chapters, 5 invasion maps, and tons of unlockable items!

Hardcore Co-op – Drop in, drop out and engage in classic four-player co-operative gunplay inspired by the greatest co-op shooters of our time. Now with local co-op, in addition to online play.

Death from Above – Fight the horde, a procedurally generated alien menace that makes every gameplay session tense, exciting, fresh, and utterly lethal.

Well-armed Allies – Become one of four story-driven characters and battle through an alien-infested plot while utilising advanced weaponry and printable guns.
Constructible Defences – Strategically place barricades that electrify or set the alien scourge afire. Deploy automatic sentries to create the perfect alien killing zones or set up mounted turrets to achieve firepower superiority.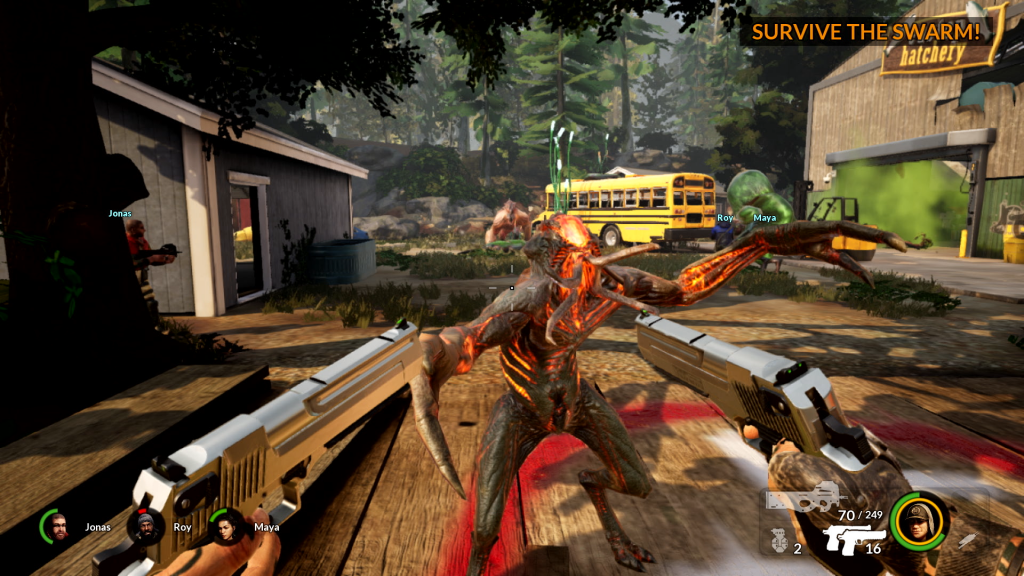 For more information, check out the game's official website.
Earthfall: Alien Horder is launching on Nintendo Switch on October 29, 2019.