Ripstone Games has today confirmed that their new poker game, Poker Club, is coming to PC and consoles, and will launch later this year. Poker Club promises players the most immersive and social poker simulation yet, with a clear focus on next-generation play. It will leverage the full power from state of the art PCs and next-generation consoles. Poker Club promises 4K visuals at 60fps and support for hardware-accelerated ray tracing.
There are 7 meticulously detailed arenas to play in, ranging from the grungy basement of Ralph's Pizzeria to the glitz and glamour of Casino d'Oro. As you're playing you'll get a real sense of progression. Whilst advancing through the ranks to become a high roller, you'll open tournaments at the Intensity Arena. And that is where the stakes are high and the big money can be won.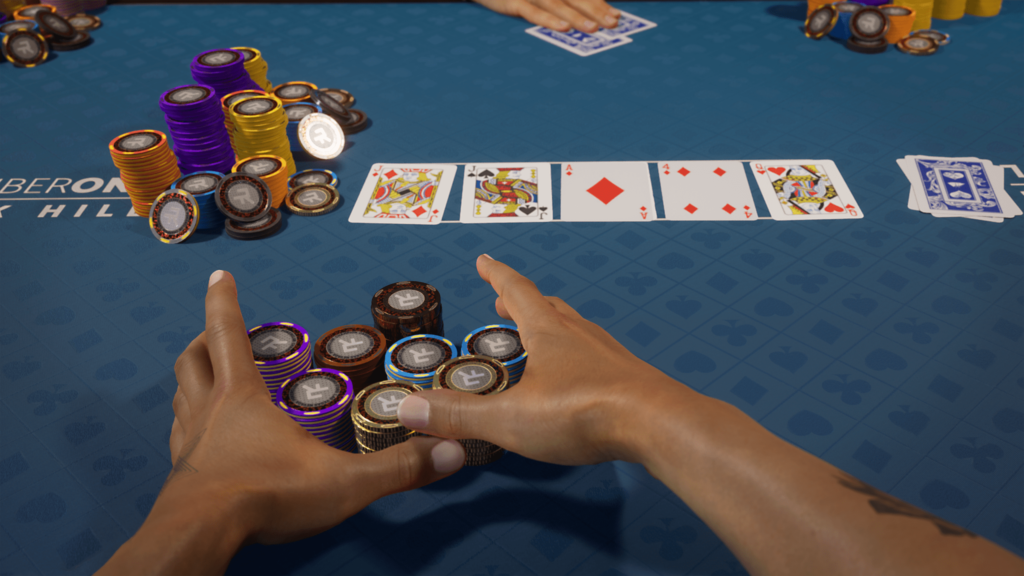 Phil Gaskell, Creative Director of Ripstone Games had this to say about the latest announcement
Poker Club is going to be the ultimate poker experience when it launches this year. It will it fully leverage the power of next-gen PC and console technology. But more importantly it will offer players a highly immersive social experience.
We've included everything we've ever wanted to see in a poker game. Players can enjoy the fantasy of living the life of a poker pro, touring the incredible locations you might see in TV and films. The in-game Clubs and huge range of events combine to create a refreshing new poker experience, bringing players from around the world together and offering more ways to play than ever before on PC and console.
You can check out the brand-new trailer below to see the game in action:
Poker Club will be launching later this year. It will come to PC, PlayStation 5, Xbox Series X, PlayStation 4, Xbox One, and Nintendo Switch.