Everyone's favourite little green friend (sorry, Kermit) is back on our screens today, and to celebrate the release of Season 3 of The Mandalorian, Xbox and Lucasfilm have partnered to celebrate Din Djarin and Grogu's return. In honour of Mando's return on Disney+, fans will be able to celebrate in a multitude of ways, including:
Custom Mandalorian-Inspired Xbox Gear – fans will be able to enter a sweepstakes for a limited edition, Mandalorian-inspired Xbox Series X and S bundle, featuring a custom Grogu Xbox Controller and Hoodie simply by retweeting a post on the official Xbox Twitter account. The sweepstakes will run from today until May 11.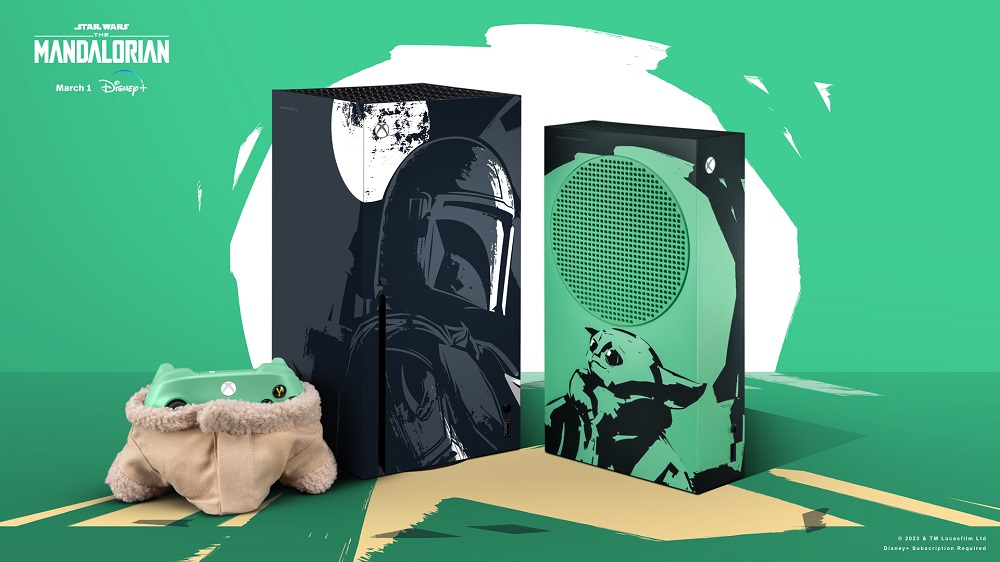 Win a Pram XL – if you want to own a lifesize replica of Grogu's hovering pram (minus the hovering), you can enter another sweepstakes which runs between March 16 and May 11, by entering through the Microsoft Rewards program. "Fans in the US can enter with Microsoft Rewards for the chance to win a full entertainment package that bundles a Grogu-themed Series S console and custom Grogu Xbox Controller and Hoodie with a human-sized pram replica — while it may not be able to hover, it is a fully operational gaming station where you can both game and stream the new season of "The Mandalorian," now streaming on Disney+ (Disney+ Subscription Required). Featuring massaging cushions, cupholders, LED lights, and holders for your controllers and headphones, it's the greatest gaming seat in any galaxy."
Enter The Galaxy with Xbox Game Pass – if you're hankering for some Star Wars games to play, Xbox Game Pass Ultimate has a wide variety to choose from, such as LEGO Star Wars: The Skywalker Saga and Star Wars Jedi: Fallen Order.
Stream "The Mandalorian" via Disney+ on Xbox (subscription required) – finally, if you just want to get stuck into the new series, you can stream The Mandalorian Season 3 via Disney+ on Xbox.