Release Date
September 24, 2015.
There is no game quite like FIFA when it comes to making you scream expletives at your TV. Whether you are playing alone, online, or when FIFA is (perhaps) at its best: locally, you're going to swear at the ref, the developers, or the asshat sat next to you who just ran past your entire team and slotted the ball into the bottom corner in the 89th minute. This is a game that invokes emotion like no other, and while over the last few years rage has been a common feeling when playing, this year relief and satisfaction are much more common.
One of the many criticisms of FIFA has been that it always felt like attacking was the main focus, with little reason to keep possession across the back line or in the midfield. Getting it to your strikers was always the priority and usually the best tactic, but this year things are a little more balanced across the pitch. Keeping the ball moving across midfield, while trying to draw out the opponents is a tactic that has served me well. Once a defender moves out of position, a gap usually appears and a well-timed through-ball (on the ground through-balls seem to be the way to go this year) or use of the new passing with purpose modifier that puts some serious pace on a pass to get it there quickly can often lead you through on goal.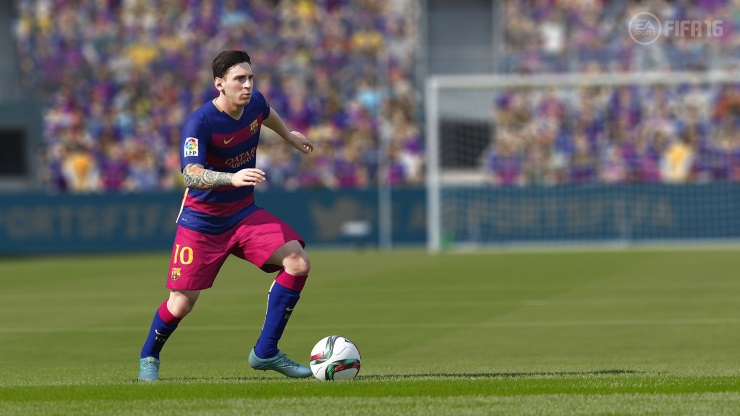 But it isn't quite the surefire way to score that over the top through-balls or finesse shots have been in the last few years. The defensive AI has been significantly improved in relation to cutting out passes and, unless your pass is risk-free or pinpoint accurate, there is a high chance it will be cut out. While that may sound infuriating, it actually works well and makes things seem much more realistic. Almost every pass in the final third is contested in some way, unless you get a pocket of space, making it feel like it was a really good passage of play that lead to the shot.
There are also lots of improvements for when you don't have the ball. While many of the new changes on the defensive side are incredibly minor on their own, when put together they make winning the ball back a lot easier. Quicker turning animations, better AI tracking of runners, and the ability to jump up out of a missed slide tackle with a single button press to keep momentum make defending the best it has been for years, and the most enjoyable, to boot. Add in the much improved (providing you play on professional or higher) goalkeepers, and goals start to become much more of a rarity. Whereas a 3-2 or 4-3 would be classed as a close game in previous years, this year a 1-0 win is the more common score line.
Just because it seems harder to score this year doesn't mean that the incredible goals which FIFA is known for have disappeared. I have had a good number of goals that made my jaw drop, and even goals that sound fairly mundane when describing them can have a massive impact. Such as the time Michael Carrick bulldozed past two defenders, leapt like a salmon and powered a header into the bottom left corner, it sounds like a fairly boring goal but in that moment it looked amazing.
On the pitch there is very little to complain about. On easier difficulties attacking down the wings and cutting back inside seems a bit too easy, and there is still the odd questionable physics interaction between players, but other than that there is very little wrong. That doesn't mean it's quite perfect; there have been a few things such as strange own goals and misplaced passes directly to my striker within the last five minutes of a close game that made it almost feel like the game was giving me as much of a chance a possible to score. But overall it is incredibly satisfying to play and even more so to score a goal.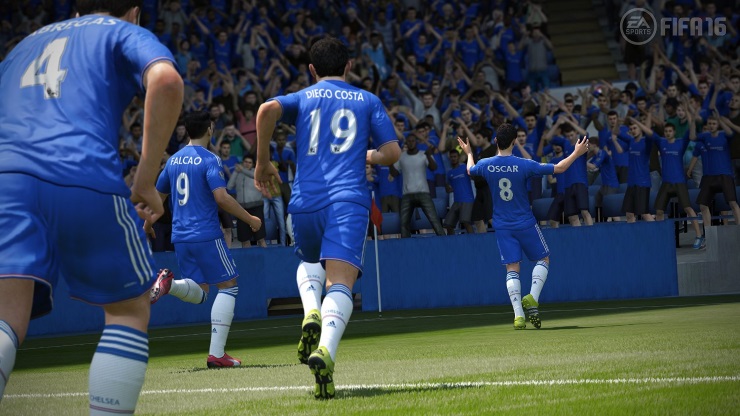 As ever, Ultimate Team returns with some fairly minor changes to the main game mode, although the new addition of FUT Draft is certainly welcome. This gives you the option to build a super team to use in up to four games (a loss means your run with that team is over) by selecting one of five randomly selected players for each position. For those of us who will never have enough coins to buy the likes of Ronaldo or Messi, Draft Mode provides the chance to at least have them in our squad for a few games. How many wins you manage to get depends on the type of pack you receive as a reward, but with a 15,000 coin entry fee it can be considered a financial risk for those highly invested in traditional Ultimate Team.
Career mode has also had some small but very welcome chances. The first one you will notice is the addition of pre-season tournaments that offer up bonus transfer funds if you perform well. In my career with Manchester United I headed to the USA to play in a tournament consisting of the likes of Boca Juniors, Barcelona, and Atletico Madrid, and I managed to secure an extra few million in transfer funds by coming second. Player training allows you to set specific training drills for up to five players a week to help them improve. For those looking to put a lot of time into career mode this seems like the obvious way to boost any young players you have to make them future super stars. Interestingly, you can also take part in the training as a skill game to improve your playing skills.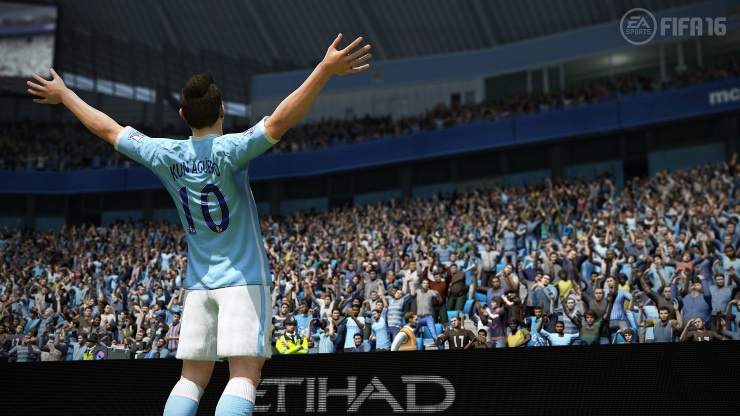 Of course, EA has also added women's football this year, and they play significantly differently to the men. It feels slower and there is more space on the pitch, which is actually very enjoyable, but I doubt anyone will spend all their time playing with the women's teams – they are a nice addition but ultimately it is more of a distraction than anything else. Although their inclusion has resulted in all hair now being realistically simulated, which does look really good in replays, and visual upgrades are always welcome.
There is no doubt that this is easily the best FIFA game of this generation. The game modes that have been at the heart of the series over the last few years remain as good as they have ever been with a few minor additions, and FUT Draft offers up an interesting new prospect for those who tire of the traditional mode. On the pitch the action is the most balanced yet, with the midfield actually being a key part of any game for the first time in a while, and somehow they have managed to make defending fun, instead of incredibly frustrating. There are still a few issues here and there, and some may question if the relatively minor changes from last year are worth shelling out for an entirely new game, but this is without a doubt the best FIFA in years.
Review code provided by publisher.
Positives
Amazing goals still pop up regularly.
Most balanced on-pitch action for years.
Pre-season tournaments are finally in.
Negatives
Mostly minor changes.
Occasional physics issues.
Lots of small improvements both on and off the pitch make this the best FIFA in years.