Release Date
March 18, 2016.
Revolution has made some of the best adventure games over the last 25 years, so it seems only fitting that the York-based developers celebrate all of their hard work with a wonderful collection featuring everything you could ever want. The Broken Sword games set precedence in storytelling, with their point-and-click mechanics putting great emphasis on player choice and involvement, but there are other great titles in Revolution's colourful legacy definitely worth playing.
Not only do you get the entire Broken Sword saga in this collection, you'll also receive debut title Lure of the Temptress, cyberpunk adventure Beneath a Steel Sky, and their first 3D game, In Cold Blood. Although the older games in the collection haven't been remastered or improved, they still show in abundance, all the hard work Revolution has put in over the last 25 years.
I remember being introduced to Revolution when I played Broken Sword: The Shadow of the Templars at the age of 13 and up until that point I'd seen nothing as engrossing before. Thanks to a PlayStation demo disc, I was able to walk around the streets of gay Paris and experience a world so beautifully crafted, finding clues and meeting characters that had lots of depth and intrigue. Revisiting the game now, it's clear the visuals have aged, but it still holds up in detail and design. From the cobbles on the ground to the wallpaper and layouts of the buildings, everything has such an intricacy to it. Even though the third and fourth entry into the series received some negative reviews due to the change to 3D, the stories still manage to entertain and the praise goes to the writers for making the series so interesting.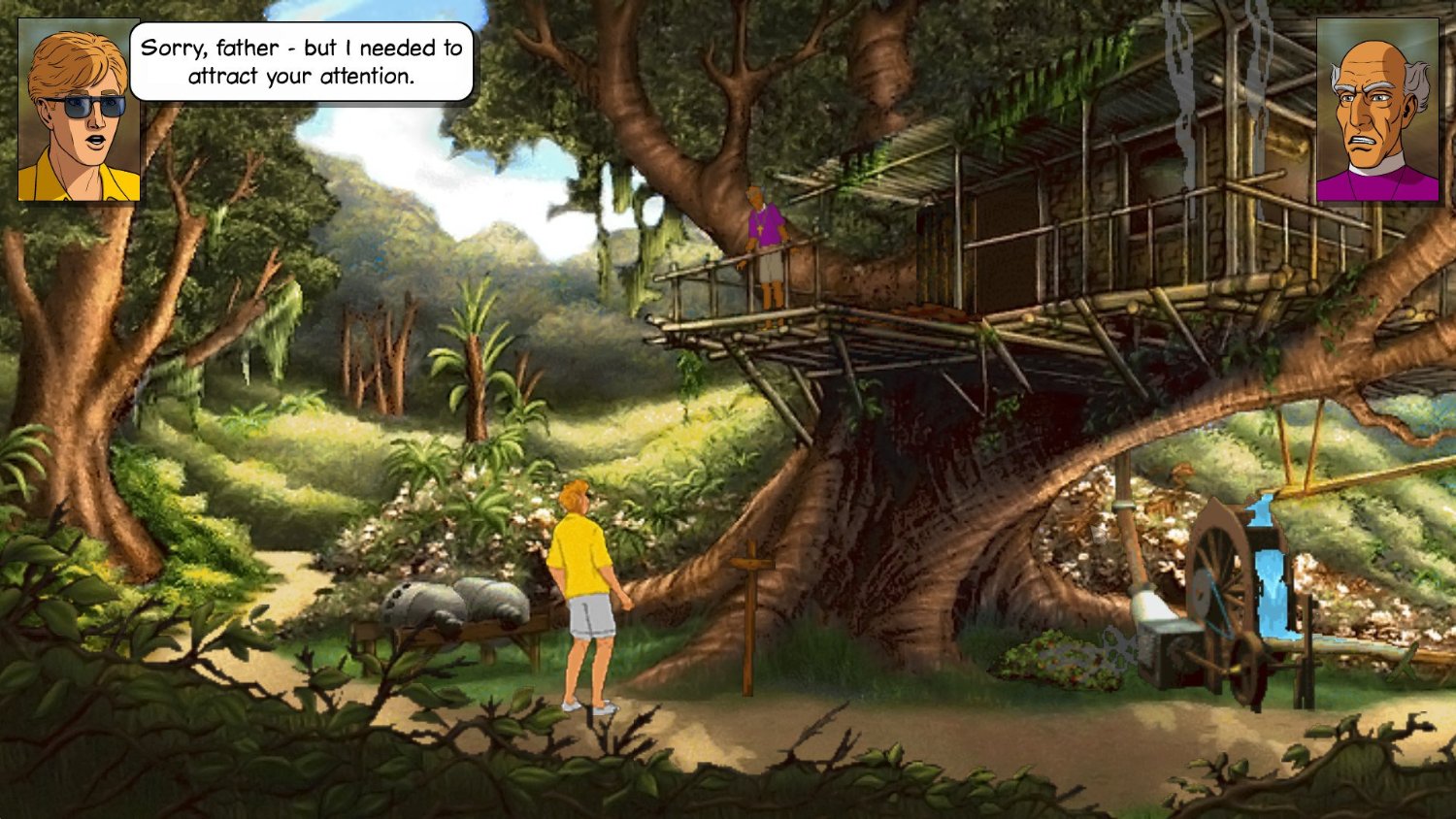 I never really noticed when I was younger, but the writing in Revolution's games is excellent. Being over 30, I found jokes funnier than I did as a kid, with sophisticated innuendos and other witty retorts making me laugh to myself, still feeling invested in the fantastic stories Revolution told. Their games may have gotten darker with age, but the slapstick never goes away and having the ability to switch between comedy and drama at a moment's notice is a real detriment to not only the writers, but the voice actors as well.
As old as Lure of the Temptress and Beneath a Steel Sky may look, their stories are smart and ahead of their time. Beneath a Steel Sky has some stunning artwork thanks to comic's icon Dave Gibbons as well. In the comic book panels that pop up, you can clearly see the well-drawn style of Watchmen rubbing off on the cyberpunk classic. The games may be old, but they are still totally playable, even now.
If you're coming into the games as a new player, you'll find the gameplay easy to grasp, particularly if you've ever played any of Telltale Games' titles; I'm fairly sure that Telltale Games' repertoire wouldn't even exist if it wasn't for Revolution's contribution to the point-and-click genre. The controls are simple: find a point of interest or a place you want to visit, click on it and your character will investigate. You can initiate conversation by clicking on an NPC too, having various conversation threads at your disposal. Revolution Software created the Virtual Theatre game engine and its components make up the bread and butter of Revolution Software's first four titles; even as the style changed in later games, the fundamentals remained in some way, shape or form.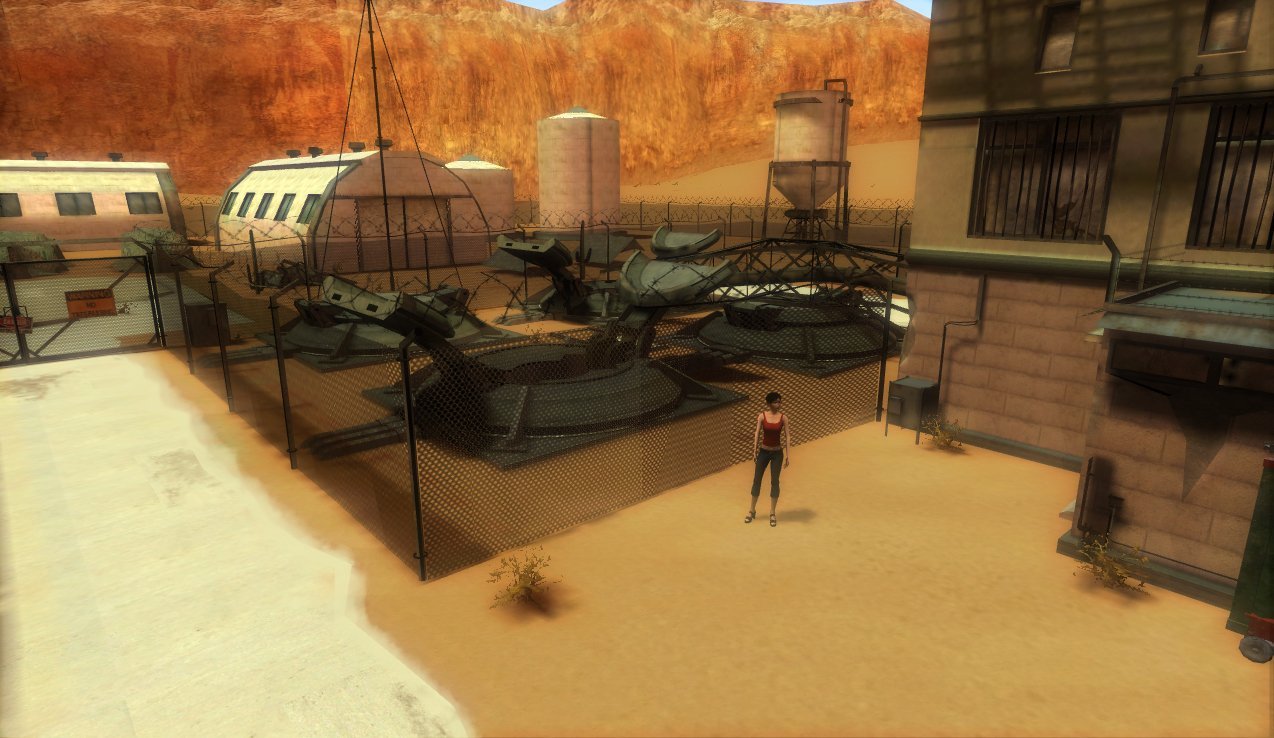 Along with all 8 games (and the Director's Cut of Broken Sword 1 and the remaster of Broken Sword 2) there are comic compendiums, double-sided posters, DVD documentaries, a soundtrack of some of the games' fantastic music and a really cool USB stick. If you've never played one of Revolution's games, I implore you to buy this collection and be a part of video game history (even if it's for the USB stick – seriously, it's cool).
They revolutionised the adventure game genre, and even though I'm not a huge fan of the middle period of their history, the recent Broken Sword: The Serpent's Curse helped Revolution leave their mark once again on the video game industry, and it's exciting to see where they go from here.
Review code provided by publisher.
Positives
Plenty of great adventure games to play.
Lots of other content to enjoy.
Storytelling is some of the best in gaming.
Broken Sword: The Serpent's Curse is fantastic.
Negatives
Some of the graphics don't hold up well.
A great reminder of a game developer proud of its achievements, and rightly so. With the opportunity to play some of the finest point-and-click adventures ever, you won't be disappointed with the sheer amount of fun on offer.