It's time for round 7 of the Re:Port series that looks at Switch ports of games that were either on other platforms before or just at the Switch version of a specific game. This week we have Pac-Man Championship Edition 2 Plus (Adam), World Conqueror X, A Normal Lost Phone, Steredenn, and Azure Striker Gunvolt Striker Pack (all Mikhail) for you so grab a nice warm beverage (or a cold one if you're outside the EU right now) and buckle up for a new set of Switch game reviews.
Pac-Man Championship Edition 2 Plus
Originally released for PlayStation 4, Xbox One, and PC in September 2016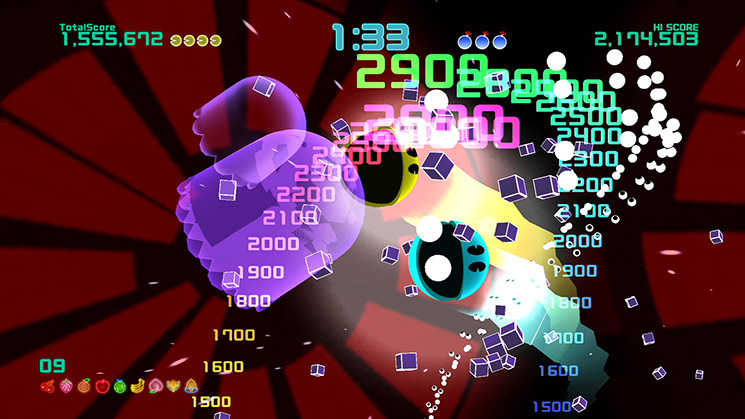 You all know what Pac-Man is, so let's not pretend otherwise. But those of you not hip to how incredible Championship Edition is/was, could do a lot worse than grabbing CE 2 Plus on Switch.
First up, it feels like Pac-Man on drugs. Hyped to all hell, it's a blistering rampage of colour and sound and makes the ancient concept feel fresh again by twisting the scoring methods up. Sure, you'll still move around a maze collecting dots, but with this version there are boss battles (including some platform elements, bizarrely), remixed rules and a terrific co-op mode. Often in CE, you are the hunter instead of the prey: you will chain-eat ghosts-trains which, let me tell you, is supremely satisfying.
Co-op mode is the star attraction for returning players, though, because it makes you think tactically and swiftly. Should you fall to the ghosts, only your co-op partner can revive you, and each course ends with the two friends joining together over a piece of fruit. It adds yet more reason to play Pac-Man, as if the score attack itself wasn't enough.
It's mad to think how much fun you can have with Pac-man in 2018, but Bandai Namco continue to make these new iterations, adding little bits to make them well worth the investment. It's hard to know where Pac-Man can go from here, but this is a Switch game well worth having on the go.
8.5/10
A Normal Lost Phone
Originally released on iOS, Android, and PC platforms in January 2017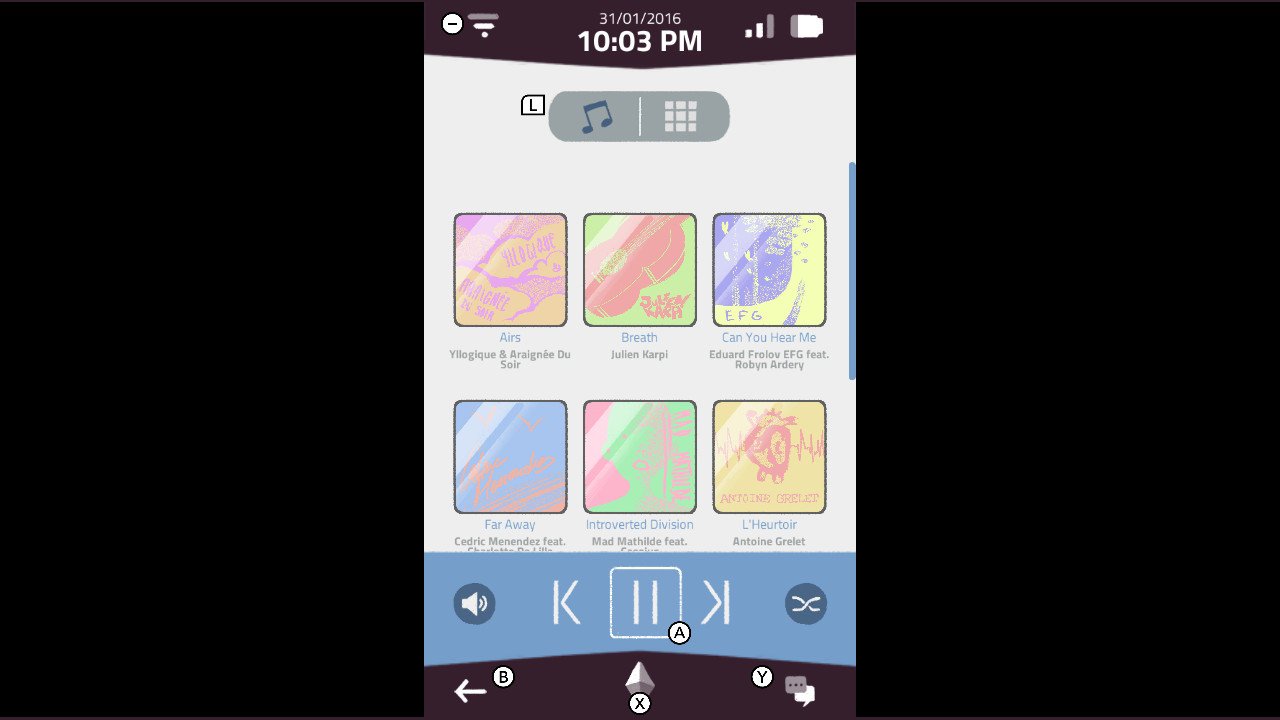 When Accidental Queens' A Normal Lost Phone released on iOS and PC, it basically created a small niche of phone on a phone games on mobile. You basically launch the game and are treated with a custom phone interface that is supposed to be an unknown person's phone but the ability to play it on your own phone was a great immersive experience. The story deals with some interesting themes and stuff games don't usually talk about and I loved it when I played it on my iPhone last year. When it was announced for the Switch, I was unsure how it would play because the Steam version I tried was a horrible experience in comparison to the mobile version.
A Normal Lost Phone on Switch has a few interface options. You can play it in landscape with the phone UI in the middle of the screen or you can play it with the Switch in portrait mode and the UI taking up the whole screen real estate. There are also both touch and button control options. Holding the Switch without Joy-Cons in portrait mode to touch the screen and play this like a giant phone made me feel like those Galaxy Note owners who keep trying to fit the phone into their pocket. It is usable but not ideal. The Switch version also features HD Rumble which is nicely implemented. The game itself is under 2 hours long so keep that in mind while considering it. The port is the best they could've done for me so it gets a thumbs up for sure as a port.
On paper, this seems like the definitive version because you get all interaction options but while the developers have done their best for the platform, I still think the best way to play this game is on iOS or Android on a phone. If you want an interesting experience on the Switch and don't want to play on iOS or Android, this game is absolutely worth your time with its low asking price.
8/10
World Conqueror X
Franchise originally released on iOS and Android in 2017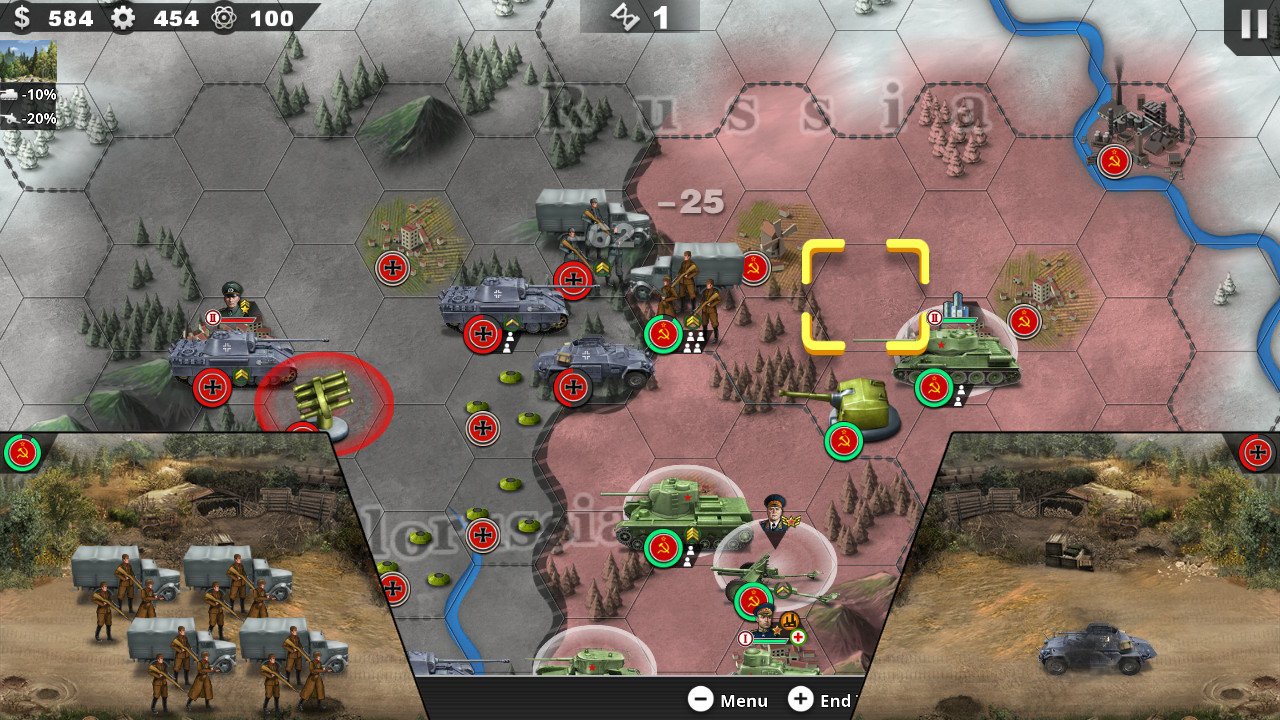 Grand strategy games are quite rare on consoles and often are only on PC with a tablet version once in a while Civilization VI on iPad is a fantastic conversion and more often than not, playing some strategy games on PC has made me want portable versions. I'm sad Koei Tecmo Europe never localized the Vita or Switch ports for the Romance of the Three Kingdoms and Nobunaga's Amibition games. Circle Entertainment has brought EasyTech's World Conqueror franchise to Switch with World Conqueror X. There is loads of content here spread across two modes. One has you replaying key battles from history while the other feels like a more freeform experience. The strategy is always fun.
The Switch port is great. EasyTech has taken full advantage of the hardware strengths by offering a grid based strategy experience set in the WWII period that can be played with both a controller and with the touch screen. Visuals are crisp although nothing mindblowing but for someone who enjoys just executing turns and fast forwarding through enemy turns, this isn't really a big deal. Animations are smooth and the touch controls work well.
In fact I'd recommend playing this in handheld with touch controls and a bit of button controls for the best experience. If you're a fan of strategy games and want a nice meaty title to play on the go, this is well worth your time. I can't wait to see what the developer brings to the Switch next.
7.5/10
Steredenn: Binary Stars
Originally released on iOS, PlayStation 4, Xbox One, and Steam in October 2015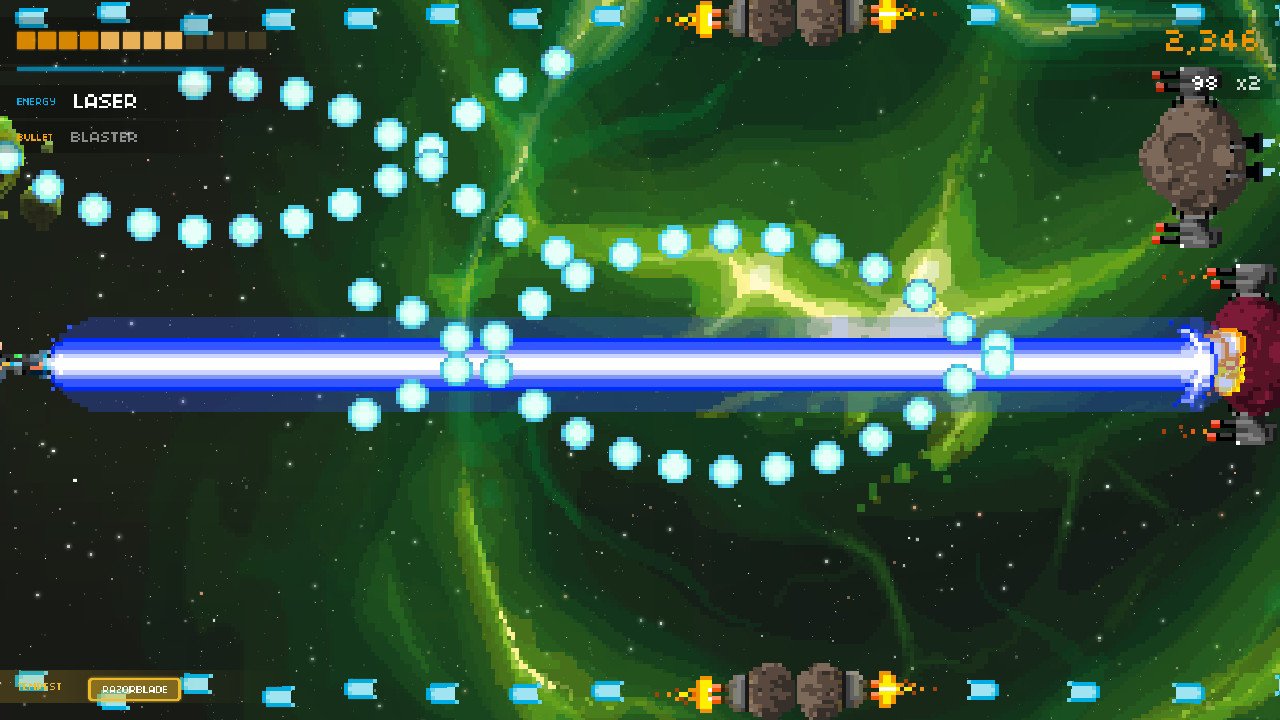 The Nintendo Switch is home to some amazing shmups. I already own 5 on the system through the Psikyo games and titles like Sine Mora Ex. Steredenn: Binary Stars is an enhanced version of Steredenn that released on iOS, consoles, and PC platforms a few years ago. It has a kickass soundtrack and is quite difficult initially but has you quickly coming back for more. It blends in the roguelike and shmup genres together with a memorable pixel art aesthetic.
The Switch version features nice HD Rumble and local co-op that works brilliantly with single Joy-Con play supported as well. It looks great and sounds fantastic on the Switch in both modes. The one area I'm disappointed in the port is performance. It never feels as smooth as it should. I had assumed a game that looked like this would have no trouble hitting 60fps but I was wrong. I hope they work on a performance patch for this eventually because aside from the variable frame rate (it never really felt consistent to me with the screen shakes and performance) Steredenn is a great shmup and one that would've been perfect on the Switch. Even if you don't end up buying it, you need to listen to the music.
The team is also going to bring Steredenn: Binary Stars as an update to existing versions on other platforms but there is no timeframe for that so if you need to play it right now, you can do so only on the Nintendo Switch.
7/10
Azure Striker Gunvolt Striker Pack
Originally released on 3DS in 2016 on the Nintendo 3DS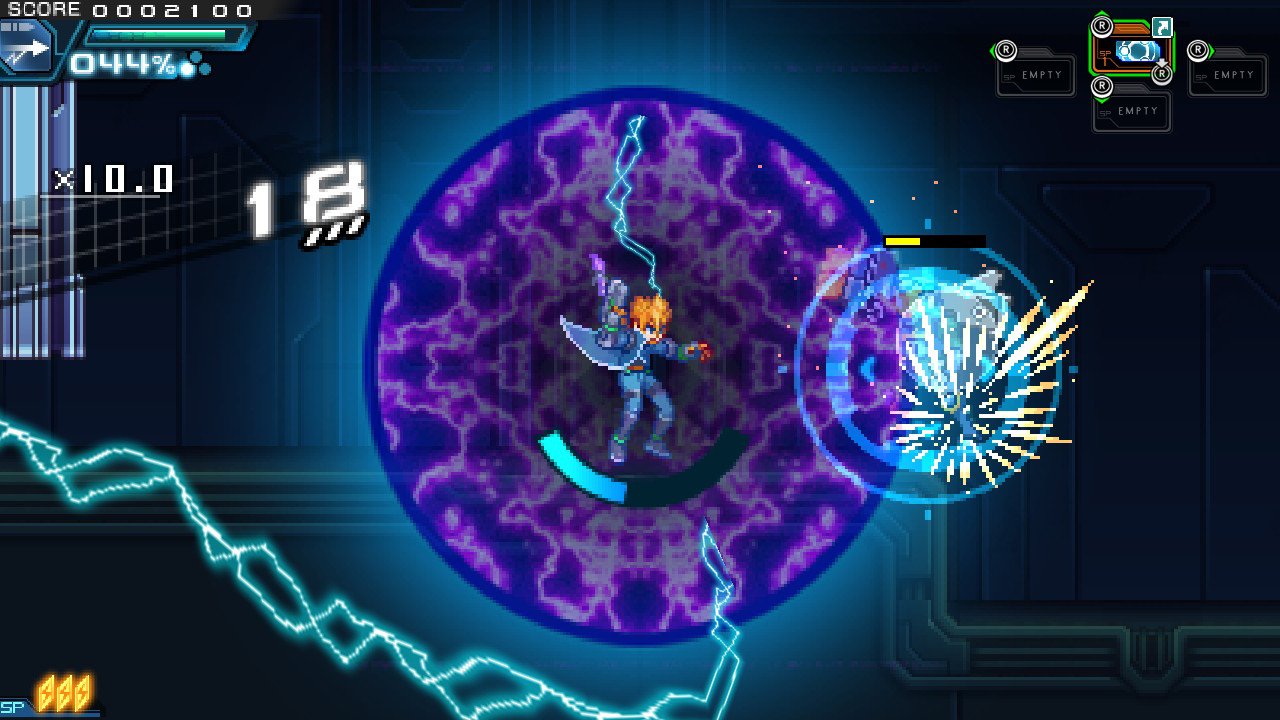 I'm actually probably one of the few people who has played both Azure Striker Gunvolt games without having played a MegaMan game. Azure Striker Gunvolt and the sequel are both side scrolling action platformers that saw success on the 3DS. Both games even saw nice post launch support and had some paid DLC. A physical release brought both of them together to retail on 3DS and that saw a port to Nintendo Switch last year with a physical release a few months later in North America and Europe. Having played both games on 3DS and now on Nintendo Switch, the ports are good but there are a few visual issues.
The biggest advantage of the Switch version of both games is that they run much smoother at 60fps as opposed to 30fps on 3DS. Even the PC version of the first game is still at 30fps. The Switch version brings all content together and has a few problems. For one, a lot of the visual assets are low resolution. If it were all pixel art, there wouldn't be any problems but the game feels inconsistent with some visuals being low resolution but others suddenly looking nice. The font choice also looks quite poor in the game. When it comes to the actual gameplay, there's nothing to complain. The asking price of 40$ for a port of 2 3DS games with DLC that cost 40$ on 3DS initially as a package might be a bit much for some but if you're a fan of action platformers, these are great and this pack is the definitive version of the Gunvolt collection.
8/10