Today's Re:Port Review has three game reviews from three different people. Mick Fraser looks at the fantastic Okami HD now that it has hit the Switch and is portable for the first time with a superb Switch specific addition. Chris White looks at Devolver's Crossing Souls and I've been playing a ton of Overcooked! 2 on the Switch alongside the PS4 version for review.
Okami HD
Mick Fraser
Originally released on PS3 (remaster of a PS2 and Wii game) before seeing PS4, Xbox One, and PC releases in 2017 and scored 9/10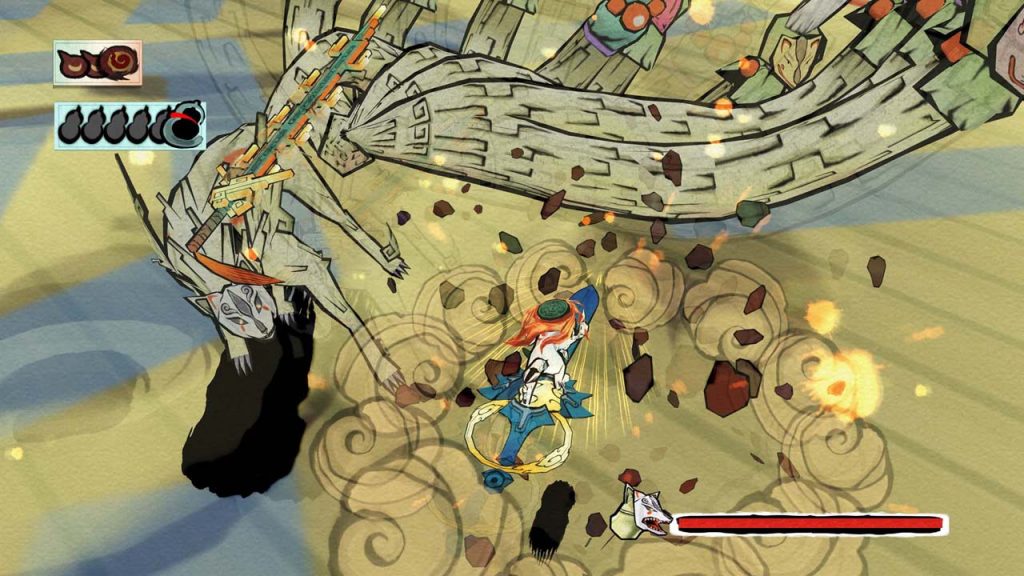 Since its initial release in 2006 on the PlayStation 2, Okami has appeared on a variety of platforms including the PS3 and Wii, and later PC, PS4 and Xbox One. I don't know anyone who has played at least one of these versions and not loved it – in fact, I'm not sure I'd trust those people if I did.
Okami is the tale of Amaterasu, a wolf goddess who once saved the village Kiwami from an ancient being of pure darkness. Once the evil was vanquished, Amaterasu went into a kind of hibernation inside a statue until she was needed again. Now that the darkness has returned, she has been reawaken to save the realm once more. There's an undeniable beauty to Okami that isn't simply confined to the aesthetics. Movement is fluid and effortless, the score is light and uplifting, and the writing is shot through with endearing humour. Joined on her journey by a quick-witted little sprite, Amaterasu must unlock the 13 Spirits of the Brush – essentially 13 powers that make-up the bulk of the gameplay and give Okami its unique twist.
If Amaterasu comes to a missing bridge, she can "paint" one; if there's an artefact damaged seemingly beyond repair, she can re-paint the broken element to reforge it. Early on she does exactly that with an ancient sword, which she can then use to slice apart obstacles and enemies. The biggest and most welcome addition to the Switch version is touchscreen functionality. You can use the screen to activate the powers of the Brush or cut through obstructions, which is a wonderful touch. It's not always precise with my big thick manly fingers, but once you get accustomed to it, it becomes a lot easier. You can also disconnect the Joy-Cons and use motion controls if you prefer, which is pretty cool if you're playing while docked anyway.
I'm happy to report that it's just as gorgeous to look at on the Switch, especially when played in handheld mode. Vivid colours pop and burst from the small screen to memserising effect, and the stark white form of Amaterasu herself cuts a dazzling line through the gameworld.
If there's a complaint, it's only that, as yet another re-release, there's still nothing new here content wise, and if you're excited about Okami at all in 2018 it's probably because you've already played it in the last 12 years elsewhere. It's unlikely to bring in many new fans as, despite its grace and beauty, it certainly doesn't feel like a new game. The stubborn camera is a hangover of yesteryear, as are the occasionally staid enemy encounters.
But those are mild complaints compared to Okami's many positive elements. If you've never played it, I would heartily recommend picking it up – and if you have played it, well, you're probably looking forward to playing it again anyway.
8.5/10
Crossing Souls
Chris White
Originally released on PC, PS4 and PS Vita on February 13, 2018 and scored 8/10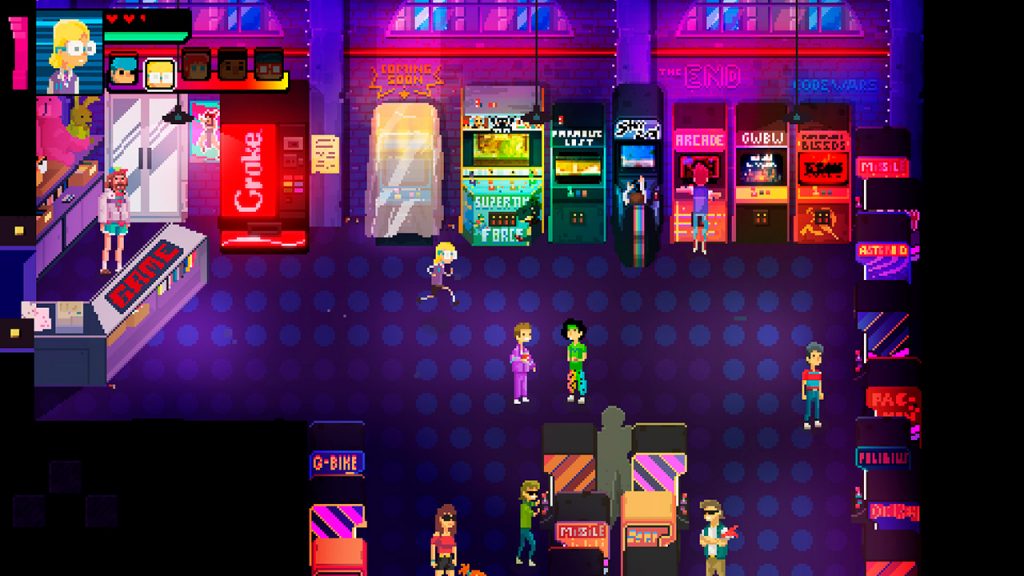 I remember hearing about Crossing Souls years ago. At the time, it was described as an adventure game filled with pop culture references like Stand By Me, Ghostbusters, and The Goonies, as well as featuring some of that lovely retro pixel art; not just that but Devolver Digital would be publishing. It originally released in February for PC, PS4, and PS Vita, and after a lot of waiting to play it I finally managed to get stuck into the PS4 version. The game follows the story of five kids who discover a mysterious piece of technology from a dead body in the woods known as the "Duat." Upon finding the artefact, the group realise it helps them communicate with the dead, and boy does it come in handy.
You get to control all the characters eventually, with each one having different abilities to help you explore the town you live in. Chris is the main character (great name) and he uses a baseball bat to attack with; other than that he's as bread and butter as they come. Biggy is pretty big and very strong, as well as having more health than the rest of the gang. Charlie can dash across the screen and use her whip to swing across gaps as well as attack enemies, and Matt is the science geek, using a laser thingy to attack but can also hover over the ground for a limited amount of time. As for Kevin – well Kevin picks his nose and Gary's in the beginning, but after something I wasn't expecting happens, he become much more useful. They help to solve lots of puzzles along the way, but controlling them during specific missions can be frustrating as you can't seem to move certain characters together.
The game is great in the beginning, and for the most part it keeps you occupied, but the difficulty ramps up when you really don't need it to, knocking you off guard when all you want to do is move on to the next point. There's some fantastic design in the levels, with tiny details in the posters and graffiti giving lots of older gamers plenty to smile at. There are also cut scenes that pay homage to 80s cartoons on VHS, with the crackling of sound and the blips on the film occuring as you watch.
It's the same game as it was back then. Playing on the Switch allows you to play with it anywhere, especially if you're midway through one of the frustrating boss fights. It doesn't quite look as good as when it's docked, but the game is still vibrant and lovely to look at. If you want something that reminds you what the 80s were like, and fancy a game that fully embraces the notion of retro, Crossing Souls is the embodiment of it.
7.5/10
Overcooked! 2
Simultaneously released on PS4, Xbox One, Nintendo Switch, and PC and scored 8.5/10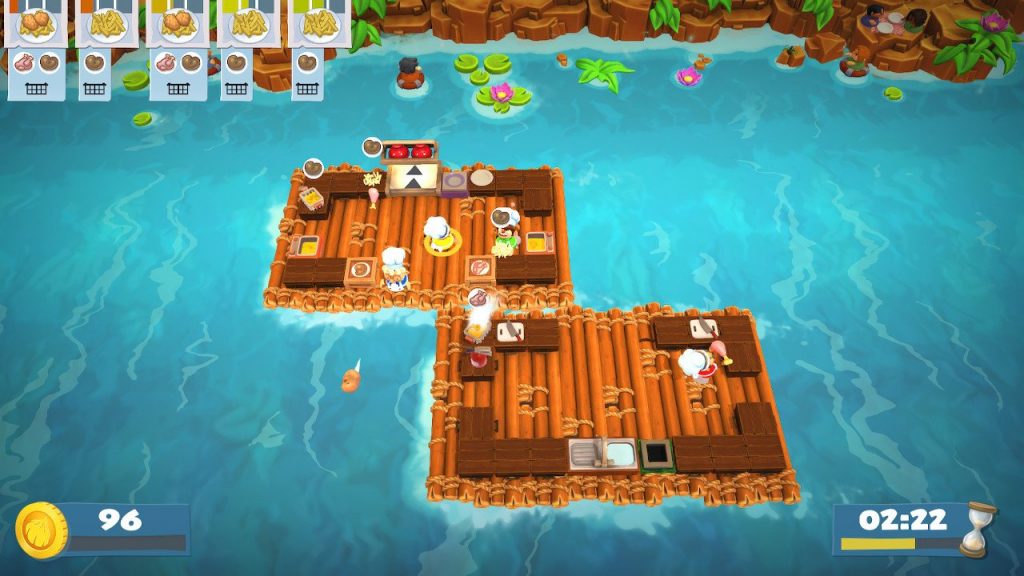 Overcooked 2 is finally available on the Switch. I've been playing it on PS4 Pro and Nintendo Switch over the last two weeks and have been having a ton of fun on both platforms. There are clear advantages to both versions but this time, the Switch release is still an easy recommendation.
The original Overcooked release on Switch had loads of performance issues. It was patched to be better but still has issues to this day. I've switched (sorry) between both Overcooked and Overcooked 2 on Switch and it is pretty evident that Overcooked 2 is the result of a game developed for the system and not one ported to it later on in development. While it targets a lower framerate than PS4 Pro, Overcooked 2 plays great in both docked and handheld. Playing it at Starbucks on a single Switch with single a Joy-Con each in 2 player co-op has been amazing. The only downside is you don't realise how quickly time flies by until you see that low battery indicator.
The Switch port lacks touchscreen functionality but there is one addition that is seemingly absent on other platforms. Just like Overcooked, the developers added a nice rumble so you feel things like chopping ingredients. I'm not sure why this is absent in the PS4 version. Video capture is supported as well which is great to share those moments of frustration or when the kitchen catches fire. The other Switch exclusive feature is local wireless support.
Overall, I can safely recommend this version of Overcooked 2 to anyone looking to have a great time with the game. You're obviously missing out on a smoother framerate but you gain portability and local wireless. I had no trouble online on either console so which version you buy depends on whether you value a higher framerate or portability. In its current state, the Switch port is very good and well worth it.
8.5/10