The Berliner Philharmoniker Release 3D Symphony Recording on the Nintendo 3DS
Fancy giving that StreetPass feature on the Nintendo 3DS some well deserved use? Well, from today, you can. Nintendo and the Berliner Philharmoniker are releasing a 3D version of a rehearsal of the "Russian Dance" from Igor Stravinsky's Petrushka, recorded using state-of-the-art 3D video capturing technology.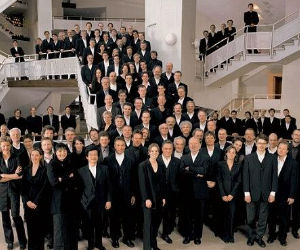 The Berliner Philharmoniker have always been on the forefront of technology, recording the first audio recording of a symphony back in 1913, as well as first CD recording of a symphony back in 1981. This new recording, in full 3D, just adds to their list of media accomplishments.
With the video being delivered through StreetPass, it should be available to everyone within the next few days, even if your console is in sleep mode. Once the new video has been downloaded you'll be able to watch the glorious musical majesty of Igor Stravinsky, in full 3D, all without using glasses!
This exclusive 3D video of the Berliner Philharmoniker is only available on the Nintendo 3DS for a limited time. Once it's gone, it's gone for good and you will have missed the opportunity to watch some outstanding music, played by some outstanding musicians, in full 3D.
Get downloading!