E3 2012: Go Ghost-Hunting in 3D with Luigi's Mansion – Dark Moon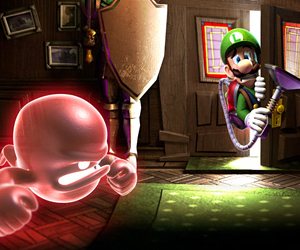 Luigi's Mansion was one of the best-loved, but perhaps most underappreciated games on the Nintendo Gamecube console. It was a departure for the character, and as such, some players were resistant to try it – but those who did fell in love with the interesting premise and fun game mechanics.
Now the Ghost-hunting fun from the first game is making its way into the third dimension, as Luigi's Mansion – Dark Moon comes to 3DS later this year. This sequel was a pet project for Mario creator Shigeru Miyamoto, as after he had used code from the original Gamecube title to test the 3D effects of the 3DS, he felt he wanted to make a true 3D version of the game.
Check out the latest E3 2012 trailer below:
Luigi's Mansion – Dark Moon is due for release in time for Christmas, exclusively on Nintendo 3DS.