We Sing Pop Preview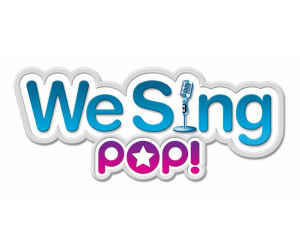 As the tech for our living rooms gets more and more advanced, we've seen the introduction of some truly wonderful pieces of kit to grace the common household that have previously been thought impossible. Steering wheels, sensor bars and motion cameras all make this list, but the most successful one has to be the karaoke get up.
For a while now, the sing your heart out games have been topping the shelves. One of the games that really do cater to a huge variety of audiences, it's no surprise that the new additions to the series continue to thrive, and that includes the We Sing franchise, with their new release onto the market; We Sing Pop.
Being able to get my hands on the new entry was a delight, probably due to the fact I was singing along to the tunes in London's Scala Nightclub, renowned for famous artists taking to the stage. However, while the venue was good, the game itself was also a solid title.
Bringing to the usual fray a mixture of modes, the game allows you to play in different ways: Solo, where you can attack the many titles of the game as a straight song. Expert mode however, won't give you the words or guides (for your friends who regularly play the "This song is so easy!" card).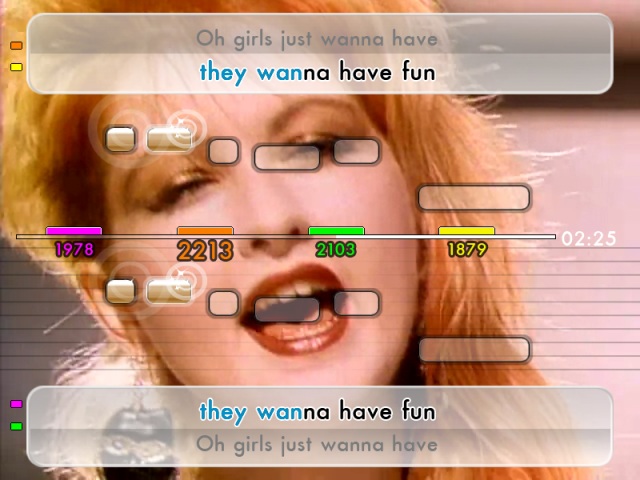 Solo is great, however multiplayer is where it's at with these games, and We Sing Pop doesn't let you down. Straight up versus leaves you head to head with a friend to get the best score. Duet will have you singing together to try to top the leaderboards. Group Battle makes a comeback, having two groups of people pit against one other, as does Pass The Mic, which can get incredibly confusing. Pop also includes a First To X mode, where you sing a song with someone else, and the winner is the first person to reach a certain score.
We Sing Pop features different, outside of game play features as well, which is a Karaoke mode, which will play songs with the lyrics, but no score will be held, and as many people can sing along as they want. It also comes packed with a Jukebox section, which will allow you to play the songs from the game and their music videos as if you were watching a music channel.
With the market as it is, the modes on offer are pretty standard, with only the Expert sections throwing anything original and outlandish ideas into the mix, which will push people to the limits.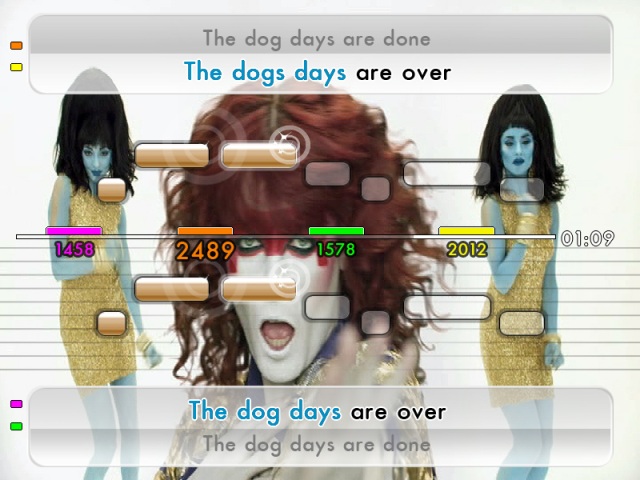 The gameplay itself however, is something I found quite different from the previous titles, as well as previous Karaoke games. Being the 'Pop' entry to the series, the game is aimed at a younger, more general audience, which is shown through the selection of songs. However the game is a harsh mistress when it comes to scoring.
Playing on the easy mode (I'm a writer, not a singer) I found myself quickly falling out of key and struggling to get back on track. Ok, I'm not the best singer out there, and I far from expected to be hitting perfect notes every time, but my previous karaoke experiences have told me I'm decent enough to fill up those coloured bars without the in-game audience booing at me. I found it incredibly sensitive to my voice in some parts, and other times I would be trying hard to hit certain notes and the game wouldn't even register me.
This probably isn't helped by the fact some very heavy songs are put into the game. Jessie J's "Nobodies Perfect", Adele's "Rolling In The Deep" and Pussycat Dolls' "When I Grow Up" were all songs that were near impossible to hit any notes on, unless you were to play the vocals back to it.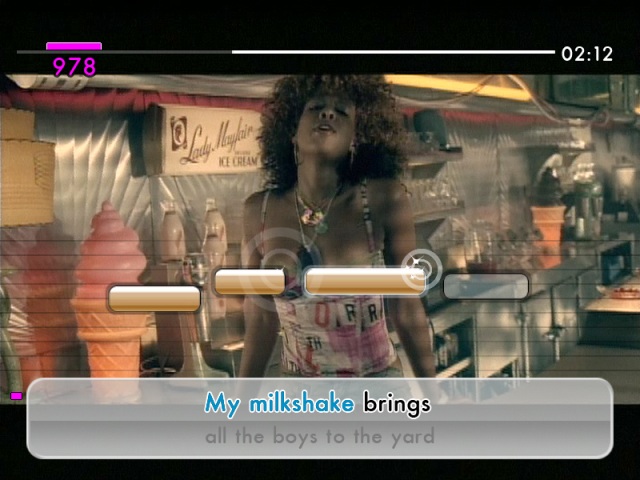 These 'gripes' however were miniscule when taken into consideration of the game I was playing, I highly doubt anyone would actually be annoyed about the fact that these songs are hard. The casual, easy going audience that this game is aimed at will just have fun plugging it in and singing along, without taking anything too seriously, which is also portrayed through the games light, bubbly style and theme, really capturing the term 'Pop'.
The game has a fair amount to keep you ignorant to its difficulty, including its own built in achievement system which will allow people with the 'gotta get 'em all' attitude to sing many hours away attempting to achieve some of the harder ones, as well as each song receiving its own official video, bar Sonny and Cher's "I've Got You Babe", due to its age.
We Sing Pop is a strong title to the franchise and industry as a whole, and with the popularity of these Karaoke games not dying down any time soon, they'll be around for a lot longer. Don't expect anything to break the genre here, however. The game sticks very firmly to its roots, only extending a branch with the new expert mode. If you don't like the popular songs the game comes packed with, then you may need to give this title a miss, but as far as entertainment goes, We Sing Pop will bring it full force.
We Sing Pop is set for release on March 23rd for Nintendo Wii.