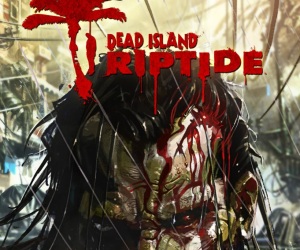 No joking, this is an actual wedding, organised as the centrepiece of the UK launch celebrations for Dead Island Riptide.Deep Silver have announced today that they are searching for a Bride and Groom for a zombie-themed wedding.
In return for agreeing to become the official Dead Island Riptide couple,  Deep Silver will be sending the winning (undead) couple on a luxury Caribbean honeymoon. So, if you're prepared to have the happiest day of your live celebrated in this manner, you should head over to the Facebook page and get involved.
You can send a short video message putting your case forward, which will be judged by a Deep Silver panel, whereby a shortlist of candidates will be drawn up to decide on the eventual winner.
The closing date for applicants is Valentine's Day this year (of course it is, why wouldn't it be?), which is February 14th, and the winners will be announced at the beginning of March. Amy Namihas, Head of Marketing & Public Relations, Deep Silver UK, said:
For the launch celebrations of Dead Island Riptide we wanted to do something different, and a zombie wedding with all the trappings certainly fits the bill and has not been done on this scale before. We're excited to see the application videos from our prospective undead bride and groom and look forward to hosting the wedding of the fear.
Dead Island Riptide will be released on April 26 for PlayStation 3, Xbox 360 and Windows PC.