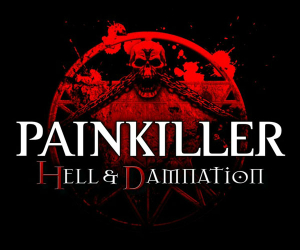 Nordic Games have announced today that the first multiplayer DLC for Painkiller Hell & Damnation has been released to Steam.
Called "Medieval Horror", the pack expands on Survival mode. Players can now go through a map the way they normally would in campaign mode whilst playing co-op. Fiends can now be killed using new environmental weapons, so slay those demons!
Reinhard Pollice, Production and Business Development Manager at Nordic Games said:
We wanted to intensify the hellish experience for players and the Medieval pack certainly does that. The PC fans cannot get enough of the pain and are always asking us for more, so we wanted to give them exactly what they want.
A console version of Painkiller is also in the works, but for now, the full feature set of this DLC is as follows:
Expansion of the Survival mode
New Survival mode: Boss Audience
New boss and multiplayer skin: White Demon
New enemy and multiplayer skin: Assassin Greed
Environmental Weapon: Parcel Gun
New Tarrot Card: Fear
1 brand-new multiplayer map called "Inhumator"
3 popular multiplayer maps (Psycho, Illuminati, Chaos) remade to the HD versions and also available in classic mode
All that for £3.49, not bad eh? Check out some screenshots for the DLC below, as well as the first 25 minutes in video form:
Painkiller Hell & Damnation is available now on Windows PC.