Are Ubisoft Pitching A Ghost Recon Movie?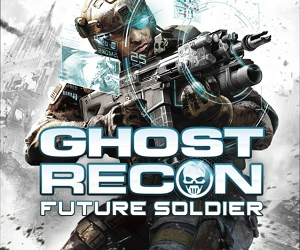 The L.A. Times certainly think so.
Ubisoft are a publisher that definitely want to become a multimedia company. Adaptations of Assassin's Creed and Splinter Cell are already on their cards (joining the already released Prince of Persia and Far Cry movies), and it looks like another one is potentially on the way.
Polygon have recently reported on an article in the L.A. Times about Jean-Julien Baronnet, Chief-Executive of Ubisoft's Motion Picture division. In said article, Baronnet talks about his hands-on approach to video game adaptations in terms of creative control; but it also mentions that he is currently putting together a pitch for a Ghost Recon movie.
The article also mentions that a Rabbids cartoon show is still in the works, and has already been picked up by Nickelodeon.
As someone who enjoys video game to movie adaptations, I hold hope that in keeping creative control, Ubisoft are in a real position to make the type of movies that gamers want – But it remains to see if these are also the kind of films that non-gamers would snap up movie seats for.