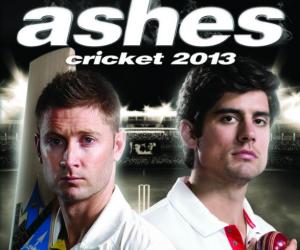 Despite having already learned which commentary team will feature in Ashes Cricket 2013, that's about all we've seen of the game so far. No screens, nothing.
I wish we could say that changes today, because we're looking forward to seeing the game in action, but aside from learning that the game is coming to Wii U, Windows PC, Xbox 360 and PlayStation 3, there's not much else new to learn from this teaser trailer. Well, apart from the fact that it seems Alastair Cook is on the cover. Great name, that boy – good solid surname.
Anyway, you can check out the trailer below. Cricket!
Ashes Cricket 2013 will be released in June for Xbox 360, PlayStation 3, Wii U, and Windows PC.