SEGA Confirm Bonus Content for Yakuza 3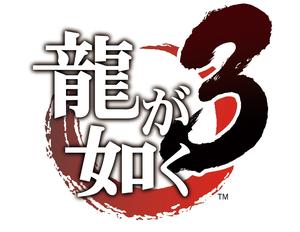 SEGA Europe Ltd. today announced that European gamers will be recieving  exclusive premium edition pack version of Yakuza 3 when it hits shelves on 12th March 2010. For those of you who love your special editions included in your premium edition pack will be four extra game modes consisting of Battle for Survival, enabling you to take on all the main bosses in the game as Kazuma, All-Star Tournament a 7 character Tournament mode, All-Star Tag Tournament which I am sure you can tell by the name will be a team version of the All Star Tournament mode with 8 teams. Last but not least is Haruka's Request which will consist of you traversing the world of Yakuza 3 on a series of side quest's and mini games in your attempt to entertain, yes you guessed it, Haruka.
Also included is a 31 track soundtrack for you listening pleasure and a fully animated guide that will teach you about the world of Yakuza including the characters and their connections named Yakuza Who's Who.
SEGA aren't done though as in addition to the aforementioned those who choose to pre-order the game will be greeted with a "challenge pack" that will enable players to enjoy 2 player mini games, consisting of pool, bowling, darts and golf. They will also be able to customise their principle characters with four alternative costumes for Kazuma, Haruka and Rikiya.