The Gunstringer And Fruit Ninja Kinect Getting Released As A Bundle

How awesome does this sound folks? All you Kinect fans out there rejoice, because the highly anticipated (and previewed here at God is a Geek) Twisted Pixel title The Gunstringer is being released on September 16th here in the UK. But that isn't all, also with the game you will have a redeemable code for Fruit Ninja Kinect, and all this for the low price of £29.99.
In "The Gunstringer", you control a fiery gun-toting marionette through his adventures, combining solo platforming and shooting mechanics into fun, competitive action with a full suite of collectables, unlockables, abilities, rewards and more. Plus, as a special bonus to celebrate the release of "The Gunstringer," players can also download a free add-on pack for the game at launch called "The Wavy Tube Man Chronicles" which pits players against the time-travelling son of Wavy Tube Man, the first boss players battle in the game.
In this add-on, Wavy Tube Man Jr. steals a time machine to prevent his father's death at the hands of "The Gunstringer," and it's up to players to battle classic western cowboys and futuristic warriors to save the world from destruction.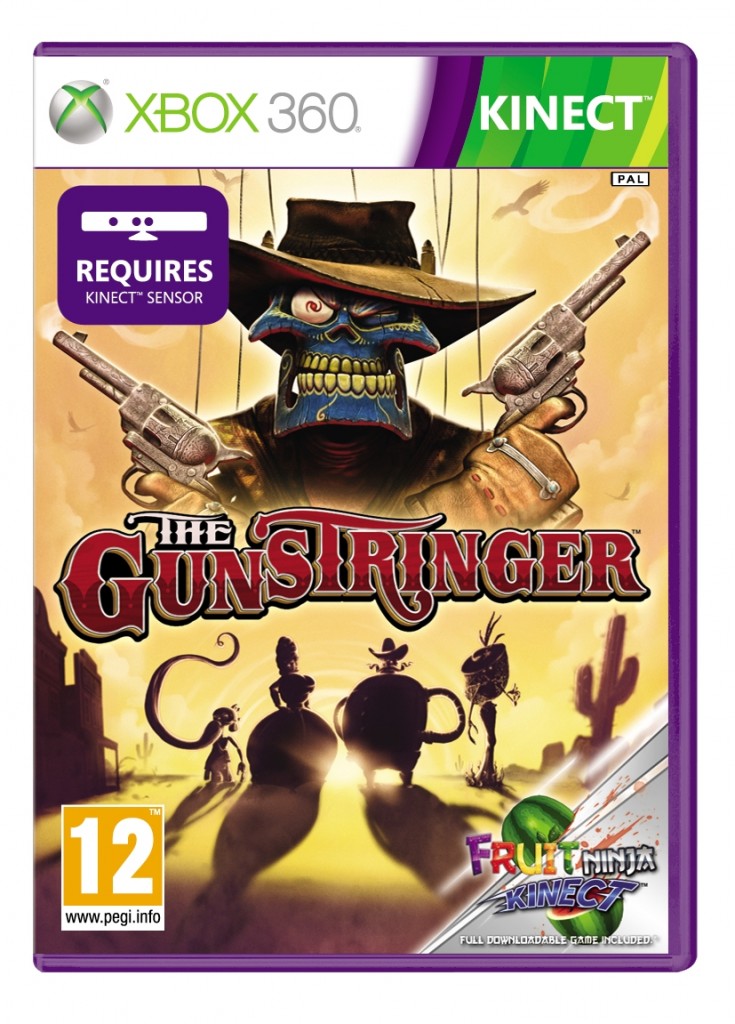 Along with the disc for "The Gunstringer", the retail package will include a token code for the full downloadable version of "Fruit Ninja Kinect" via XboxLIVE. "Fruit Ninja Kinect" is an amazing evolution of the slice-em-up genre created by Halfbrick, which brings the worldwide mobile gaming phenomenon to Kinect so you can use your arms as blades in an epic battle against the world's most delicious produce. Is September too long to wait to sharpen your Ninja skills? Don't wait! Buy "Fruit Ninja Kinect" via Xbox LIVE Arcade for Xbox 360 on August 10 and get a jump start on your friends.
Finally, pre-order "The Gunstringer" from select retailers today, and you'll receive two tokens for a free Avatar Prop from the game, available exclusively through the pre-order programme!