Mad Catz Announce new range of Major League Gaming Controllers

We're big fans of awesome looking joysticks here at GodisaGeek, and Mad Catz have been releasing a steady stream of them since Street Fighter IV was released, each stick looking more fantastic than the last.
These Major League Gaming Controllers though, they look rather splendid, and we think that if you are into your fighters, then these are going to be well worth taking a look at.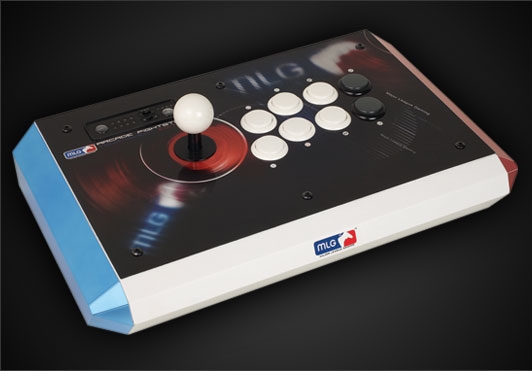 Mad Catz Interactive, Inc. announced today a new range of licensed Major League Gaming ("MLG") professional video game controllers for use with the Xbox 360® video game and entertainment system from Microsoft® and the PlayStation®3 computer entertainment system from Sony®. The new range of premium controllers will be unveiled for the first time at the MLG Pro Circuit at the Raleigh Convention Center taking place from August 26-28, and are expected to ship in time for Holiday 2011.

"Our new range of MLG products demonstrate our continued ability to produce highly specialized gaming products for passionate consumers." said Darren Richardson, the President and Chief Executive Officer of Mad Catz Interactive, Inc. "We are very excited to work with MLG, the world's largest competitive gaming organization on a project which continues in the tradition of our highly successful range of Tournament Edition Arcade Fightsticks."

The new range of licensed products include the Major League Gaming Pro-Circuit Controller which allows gamers to customize key components of the controller, and the Major League Gaming Arcade FightStick Tournament Edition which utilizes genuine arcade grade Sanwa Denshi™ components.
For more information, visit the official Mad Catz store here.