MAD CATZ RETURNS! They'll be showcasing new products at CES 2018
Less than a year after shutting their doors Mad Catz are back in the gaming peripheral market, with new faces leading the way.
The company struggled after a lacklustre reception to their reboot of the Rock Band franchise, and shut their doors in 2017. Now, with new management at the helm the company is set to showcase a range of new products at CES 2018 next week.
One of the products is a return of their R.A.T mouse, now redone as a wireless mouse, but with no unreliability. The mouse will be powered via a wireless charging mousemat included with it, ensuring it always has power and is not tethered to a restricted cable. The R.A.T will also come with a USB cable should you prefer to use it wired.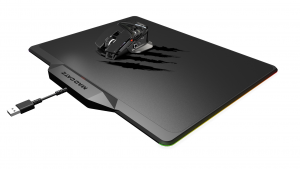 There'll also be a new S.T.R.I.K.E keyboard with a fully mechanical base and RGB lighting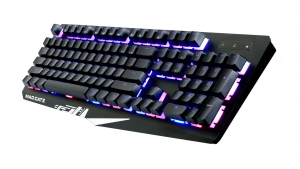 Not to mention a F.R.E.Q headset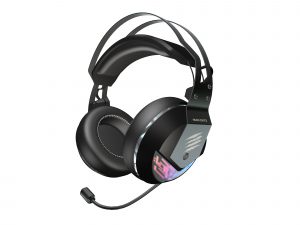 All very nice looking, highlighting Mad Catz dedication to quality. Director of Sales and Operations Selena Chang is understandably excited:
We couldn't be more excited than to begin 2018 by announcing the return of Mad Catz to the global gaming arena. Mad Catz has been a permanent fixture in gaming for almost three decades and we firmly believe it's best days lie ahead. Through listening to gamers worldwide, we plan to once again forge a path of innovation in the gaming hardware community, and we're already working on delivering products which we believe will enhance gamers' abilities and do justice to the Mad Catz name. We can't wait to unveil a little more at CES 2018 and in the months to come.
It's never nice to see an gaming institution die, so the rebirth of Mad Catz is welcome news, trust a cat to have nine lives.