Assassin's Creed: Revelations Is Here With Two New Trailers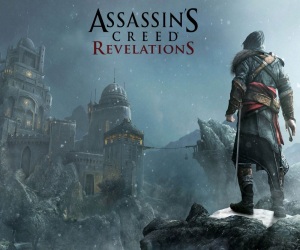 Assassins Rejoice! Today sees the release of Assassin's Creed: Revelations; the latest instalment in Ubisoft's exercise in stealth, free running, murdering and history changing.
Two new trailers have popped up to mark this momentous occasion, to bring everyone up to speed with the events of previous Assassin's Creed titles, and to delve deeper into the re-creation of Constantinople (Istanbul, to you and me).
Personally, this is one of my most eagerly awaited games thie year;  although I won't be able to pick the game up this week, I'm sure it will be worth the wait to catch up with Ezio, Altair & Desmond.
Note that the first video may have spoilers!
If you are still on the fence about the game, check out all of GIAG's previous Assassin's Creed: Revelations coverage.
Assassin's Creed: Revelations is out now on Xbox 360 & PlayStation 3. A PC release is scheduled for 1st December.