New Dizzy Game in the Works at Codemasters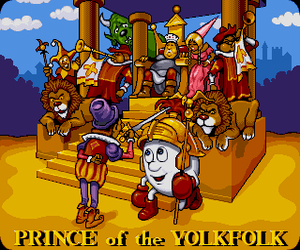 It appears like Codemasters are bringing back one of their oldest gaming icons for a new Adventure. A new website, Eggcitingnews.com, has posted a new teaser image, that suggests that Dizzy, the Prince of the Yolkfolk, will be making his return soon.
Dizzy was a platforming Egg-based creature, who had to traverse worlds to protect his townspeople – the Yolkfolk, whilst completing puzzles and performing a lot of annoyingly-precise jumping sequences. The series has many entries in the later eighties and early nineties, but it has been almost twenty years since the last effort was released. It will be interesting to see how much they stick to their roots, or whether the game will be updated and changed to suit modern gaming tastes. Codemasters have also set up a new Youtube channel to create excitement for the title, on which they released a teaser trailer. Also check out the debut image below the video clip.
See the mysterious video here:
[nggallery id=651]
There are no details as of yet regarding release platform or timescale for the new Dizzy title.
Source: Eurogamer.net