Gran Turismo 6 is already In Development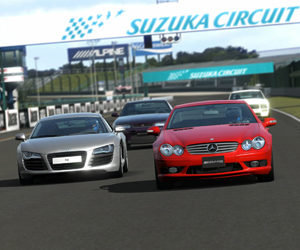 In an interview with IGN.com, conducted at the Specialty Equipment Market Association (SEMA) industry trade show, Gran Turismo creator, Kazunori Yamauchi, leaked the tiny bit of information that many driving game fans have been waiting for – Gran Turismo 6 is already under development.
Whilst the team has just released several items of new DLC for Gran Turismo 5, and Yamauchi has more add-ons planned for the current PlayStation 3 title, he did confirm that work is already underway on the next instalment. He didn't let much slip though, as no further details emerged regarding the new game – but the fact that the development studio – Polyphony Digital – are still supporting GT5 should please fans of the franchise, and hopefully it will tide them over in the meantime for what is bound to be quite a long wait until game number six rears its head at retail.
Sony released several packs of DLC for Gran Turismo 5 across the PlayStation Network Store on October 18th. These included the "Complete Pack", the "Course Pack", the "Racing Pack" and the "Paint" and  "Racing Gear" packs. Check out the GodisaGeek.com review of Gran Turismo 5 here.

Source: IGN.com