Furry Friends Invade Windows Phone 7 with Kinectimals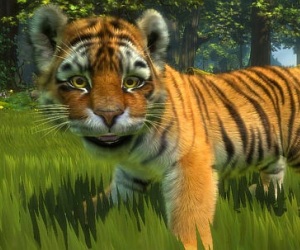 You will now be able to bring you virtual pets anywhere! Kinectimals has gone portable and is now available for download on the Windows Phone 7!
This announcement comes on the heels of the addition of bear cubs in its 360 counterpart, another great asset to the franchise.
With Kinectimals for the Windows Phone you will be able to  train and care for your new pup, just as you would in its Xbox 360 counterpart. You flick your finger to rub its ears or even teach it tricks with the slide of a finger. There is even a wider selection of animals available as kinectimals mobile introduces 5 new feline friends including the tiglon and scimitar cat. They can even be imported to and Xbox 360 and vice versa. If you or your child adores this game, it is a must buy! I personally downloaded Kinectimals to my Samsung Focus and my daughter cannot put it down.