Rockstar Release new Max Payne 3 Screenshots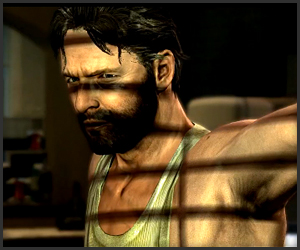 Rockstar Games have not only decided to bring us a quartet of new images from the hotly-anticipated third title in the Max Payne series, but they have also let the information leak out that there will be a new trailer for Max Payne 3 for us to enjoy, out later in the month of November. The game has been a long time in production, so anticipation gor the title is rife, but Rockstar want to stoke the flames of desire even higher with a batch of new screenshots.
Of course, BulletTime will make its return to the game that popularised its use in videogames, but other improvements to the title since the first two games include enemies who individually react to their wounds and each animation is created depending on the injury they suffer, as well as Max reacting to the environment differently during Bullet Time – all down to the Euphoria enging Rockstar developed for Grand Theft Auto IV. Add multiplayer modes into the mix, and the title is shaping up nicely – let us just hope it lives up to its heritage.
Check out the new images below:
[nggallery id=637]
Max Payne 3 is due for release in March 2012 on Xbox 360, PlayStation 3 and PC.