New Details and Screens From Max Payne 3 Hostage Negotiation DLC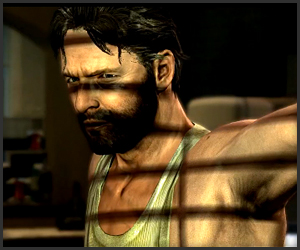 Rockstar has released some shots and new info on forthcoming multiplayer DLC for Max Payne 3. The Hostage Negotiation Pack is coming this Autumn and will have new items, weapons, a new faction called Filhos De Ogum and four brand new maps for you to flex your bullet time skills.
Included in the pack is the nightclub from the game, Club Moderno, and football stadium of fictional club Galatians FC, Estádio Do Galatians. Max Payne 3 fans should be pleased to battle with friends in two of the more memorable areas from the single player campaign. The other two maps, O Palácio Strip Club and Favela Heights, put players into the gang neighbourhoods that Max visits later in the game.
The M24 Sniper Rifle and the IA2 Assault Rifle are the the new weapons that players will be able to choose in multiplayer. Also, the new Explosive Burst for explosive booby traps is here. Other items within are the Bomb Suit which will protect gamers against damage from explosions and the Intimidation Mask which will frustrate your opponents by slowing down their reload times.
As this pack has been coming with quite some time, Social Club members will be receiving new chrome weapons as a little "thank you" for their patience. There's no date set on this DLC just yet, but Rockstar has confirmed that the pack will cost 800 Microsoft Points on Xbox 360 and £7.99 on PlayStation Network and PC.
[nggallery id=1080]